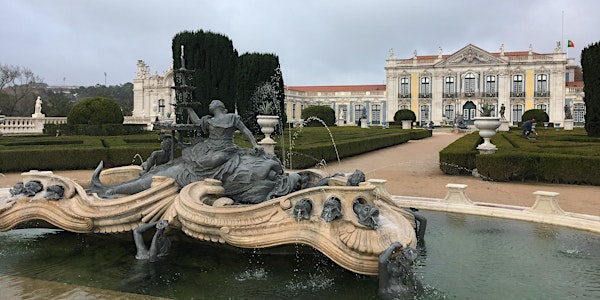 VSS May 2022: Roundtable - Cultural Heritage & Court Studies
VSS May 2022: Cultural Heritage, Museums & Academic Research – Perspectives from Court Studies with Simon Thurley, António Pereira, & more
About this event
26 May 2022
18:00 GMT/19:00 CET (Please note the special time.)
Roundtable - "Cultural Heritage, Museums & Academic Research – Perspectives from Court Studies" with Simon Thurley (National Heritage Lottery Fund), António Nunes Pereira (PALAMUSTO Network/Director of National Palaces in Sintra, Portugal), Anna Keay (Landmark Trust), Elisabeth den Hartog (Leiden University), & other scholars
Abstract: Through a roundtable discussion format, the seminar will explore the topic of 'cultural heritage and court studies" by considering numerous points including (but not limited to): the relationship between cultural heritage and the field of court studies; obstacles currently facing cultural heritage sites and organisations; issues scholars encounter working with cultural heritage; and opportunities and the future of cultural heritage and court studies.
The roundtable will provide an opportunity for participants to share their experience of cultural heritage work incorporating or dealing with court studies, as well as an opportunity for cultural heritage professionals to introduce the institutions they represent, share current needs, and highlight opportunities for/with court studies scholars.
This SCS event is organised by the European branch of the Society, and assisted by PALAMUSTO, a project funded by the European Union's Horizon 2020 research and innovation programme (under grant agreement 861426).