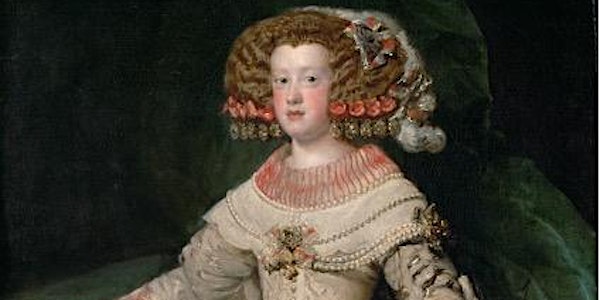 VSS March 2022: Jonathan Spangler - The Lady's Got Potential
VSS March 2022: Jonathan Spangler - The Lady's Got Potential: Royal Women and Unfulfilled Succession Claims across Early Modern Europe
About this event
17 March 2022
17:00 GMT/18:00 CET
Jonathan Spangler - "The Lady's Got Potential: Royal Women and Unfulfilled Succession Claims across Early Modern Europe"
Abstract:
This talk will provide a comparative analytical survey of royal women in the early modern period who had the potential to succeed to a throne, but do not necessarily fulfil it, and the ways in which these claims were used for political and diplomatic ends, often in spite of the desires of the royal woman herself. The talk will focus initially on the Infanta María Teresa of Spain, aka Marie-Thérèse, Queen of France), the subject of my current research project. As a potential heir to the Spanish throne for most of her life, her claims were put forward by the French monarchy in hoped for gains in the Low Countries, despite her own renunciation of these claims at the time of her marriage. I will then compare this example with those maintained for much of their lives by Elizabeth Stuart (the 'Winter Queen'), Sophia of Hanover, as potential heirs to the English and Scottish thrones; Hedwig Eleonora as heiress of the Swedish throne and Duchess Nicole of Lorraine, both heiresses who succeeded to a throne, but then were then removed by their husbands; the Infanta Isabel Luisa of Portugal, superseded by a younger brother, and the archduchesses Maria Josepha and Maria Amalia as potential Austrian heiresses, superseded by a cousin (in this case, another female). By looking at these examples across Europe we can identify trends and patterns and build a model of alternative trajectories for royal women in an era when hereditary dynastic rights were being reconsidered as viable means for state building and what impact this uncertain 'potentiality' had on the position of such heirs within court culture.
Bio:
Dr Jonathan Spangler is a senior lecturer in early modern European history at Manchester Metropolitan University, England, a member of the Executive Committee of the Society for Court Studies, and senior editor of its journal, The Court Historian. Jonathan did his first degree at the College of William & Mary in Virginia, before completing a DPhil at Oxford University. His doctoral research focused on the princes étrangers at the court of Louis XIV, which was published in 2009 as The Society of Princes: The Lorraine-Guise and the Conservation of Power and Wealth in Seventeenth-Century France. He has published extensively on the Lorraine dynasty as a whole, exploring the role of aristocratic trans-regionalism in border zones and its relationship with court culture. Spangler has been a visiting fellow at the universities of Lisbon and Lorraine, and at the Herzog August Bibliothek, Wolfenbüttel, and the Centre for Habsburg History, Austrian Academy of Sciences. His most recent publications include Monsieur. Second Sons in the Monarchy of France, 1550-1800, and Significant Others: Aspects of Deviance and Difference in Premodern Court Cultures, co-edited with Zita Eva Rohr (both 2021), and he has now begun to write (with Silvia Mitchell) a new biography of Queen Marie-Thérèse of France, and a general history of the House of Bourbon in Europe.