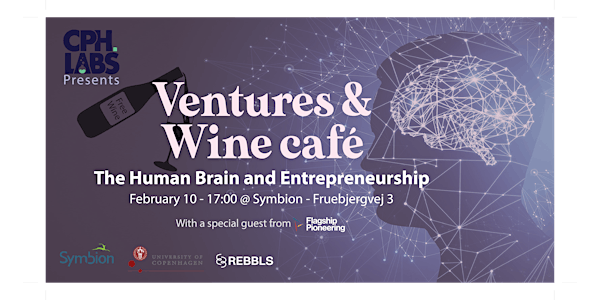 Ventures & Wine: the Human Brain in Entrepreneurship
Join us for an informal glass of wine, interesting discussion and meeting new people!
When and where
Location
Symbion Fruebjergvej 3 Fruebjergvej 2100 København Denmark
About this event
The first monthly Ventures & Wine of 2022 is back! This time, we will have a talk from Emma Louth, a Neuroscientist and author of 'Opmærksomhed', a recently published book explaining the complex neuroscience behind how we pay attention to non-scientists. Entrepreneurs need to explain their complex science to all kinds of people. Emma will explain what is going on in peoples brains when you present and provide strategies for communicating your work to non-scientists. Emma will help us learn how!
A special guest from Flagship Pioneering, an American Venture Captial firm, will join us virtually to give a sneak-peak into their fellowships.
Join us for an evening with interesting discussions, new people, and wine. There will be various experts present to answer all of your questions over an informal glass of wine.
Walk in starts at 17:00. Remember to bring your COVID pass and face mask.