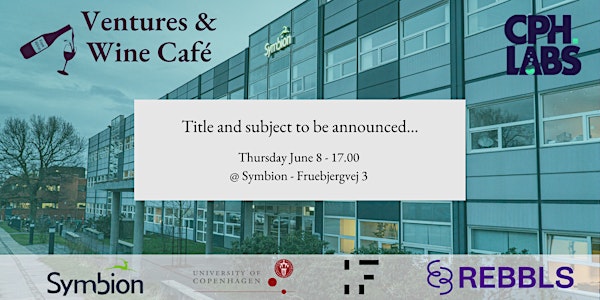 Ventures & Wine Café
Join CPHlabs and REBBLS for this month's networking event
By REBBLS (Rising Entrepreneurs in Bio Business and Life Science)
Date and time
Thu, Jun 8, 2023 5:00 PM - 8:00 PM CEST
Location
Symbion Fruebjergvej 3 Fruebjergvej 2100 København Denmark
About this event
Join us for Ventures and Wine where we can promise interesting and inspirational speakers, interesting discussions, free wine and pizza, and great networking.
More info to come!
Run in collaboration by CPHlabs and REBBLS and with support from Vin Fra Loire (https://vinfraloire.dk/) and Stefanos Pizza (https://stefanospizza.dk/).
----------------------------------
Note: REBBLS may take photos and short video snippets at the event to use as promotional material for REBBLS on our website, social media profiles, and future sponsorship /funding applications. Please do let the organizer know if you would prefer us to not take photos and/or short videos of you and we will make sure to follow your request.