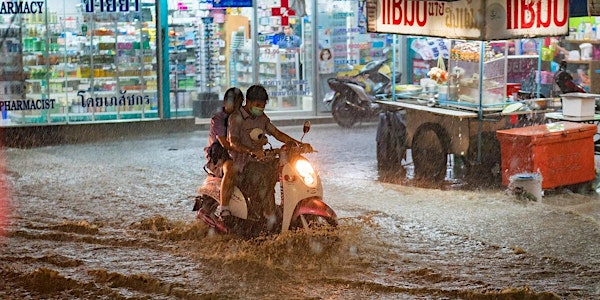 Urban planning for the temperature extremes
Talk with Ana Oliveira of Colab +ATLANTIC
By Climate Coffees (ECRA & Blue-Action)
Date and time
Thu, Sep 15, 2022 2:00 AM - 2:40 AM PDT
About this event
Ana and collagues developed Urban Bioclimate based workflows to map heatwave exposure to support local Climate Change Adaptation strategies. In this climate coffee, will provide insights on the following topics:
Climate change prospects of more frequent and intense heatwaves
Ageing Population, more susceptible to heat related health impacts
Constraints on local climate adaptation capacity
Computational efficiency
Scalability to european functional urban areas
Grab your coffee and join us for a chat on MS Teams at 11: 00 AM CEST.
What is a climate coffee?
Climate coffees are relaxed meetings for scientists to exchange ideas, discuss about their latest results and new methods with their fellow scientists.
Climate coffees are an initiative of ECRA and Blue-Action.
About our speaker:
Dr. Ana Oliveira is a Senior Geospatial Data Analyst - Remote Sensing & GIS, at +ATLANTIC specialised in #heatwaves, #adaptation, #climatechange, #urbanresilience, and #environmentalhealth. https://www.linkedin.com/in/anolive/
The CoLAB +ATLANTIC is a non-profit association dedicated to bridge the gap between academic research and society needs
Picture credits: Image by Arek Socha from Pixabay