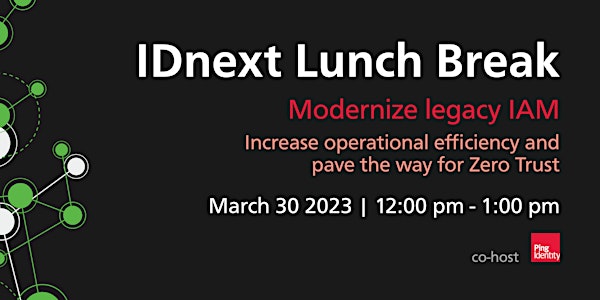 IDnext Lunch Break
IDnext is introducing IDnext Lunch Break. One theme, one guest and content. The only one thing you need to arrange is your own lunch!
Datum en tijd
do. 30 mrt. 2023 03:00 - 04:00 PDT
Over dit evenement
Main mission of IDnext is all about sharing knowledge. There are multiple ways doing this. Still, we do know that time is precious, and it needs to be spent in an effective and timely manner. What is the best way of doing this?
During the day, it is time for a break and have a moment to sit down and have a good discussion with fellow peers, connect and share your thoughts on a variety of topics.
Topic of this Lunch Break is
Modernize legacy IAM
"Increase operational efficiency and pave the way for Zero Trust"
Speaker is Roy Peters - Sr. Strategic Account Executive @Ping identity
Having held various roles with various Cyber Security companies, Roy Peters is a Jack-of-all-trades in the Cyber Security landscape. Mobile Device Management, Security Operations and Response, Email Protection, and Data Loss Prevention are some of the areas that he is familiar with.
Most recently, he has joined Ping Identity to work with with enterprise clients on their identity posture, both for their employees and their customers. Roy believes that a solid grasp of managing identities is the key to frictionless user experiences without compromising on security. Therefore, Identity Management, when done right, can be a business enabler instead of a cost or a burden.
On a daily basis, Roy speaks to customers on how to build an intelligent identity management platform that improves security while creating extraordinary user experiences. Making use of available technology like biometrics, wallets and other digital identity enablers, can vastly improve both security and the way that an user interacts with web services and applications. In addition, underlying (machine learning) engines and intelligence enable adaptive authentication capabilities which make the identity space an interesting and exciting space to be working in.
This Lunch Break is supported by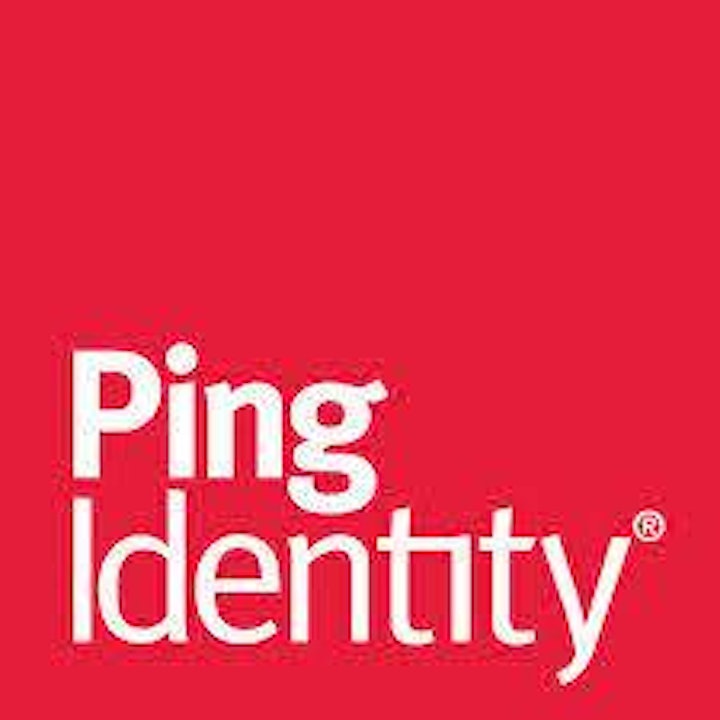 Over de organisator
IDnext is an open and independent platform to support and facilitate innovative approaches in the world of Digital Identity, creare awareness, provide a knowledge and networking platform for experts in IT, Business and Marketeers as an European centre of expertise, and to ensure that everyone connected with the platform stays at the forefront of the technology, services and business by supporting innovation and by stimulating and supporting exchange of knowledge and collaboration.
----------------------------------------------------------------------------------------------------------------------------
IDnext is een open en onafhankelijk platform dat staat voor ondersteuning en facilitering van innovatieve benaderingen in de wereld van de digitale identiteit, het creëren van bewustwording over de digitale identiteit, een kennis-en netwerkplatform voor de deskundigen op het gebied IT, Business en Marketeers als een Europees centrum van expertise en om ervoor te zorgen dat iedereen die verbonden is met IDnext, aansluiting houdt met de technologie, diensten en bedrijfsprocessen door het ondersteunen van innovatie en door het stimuleren, samenbrengen en ondersteunen van uitwisseling van kennis en samenwerking op dit gebied.