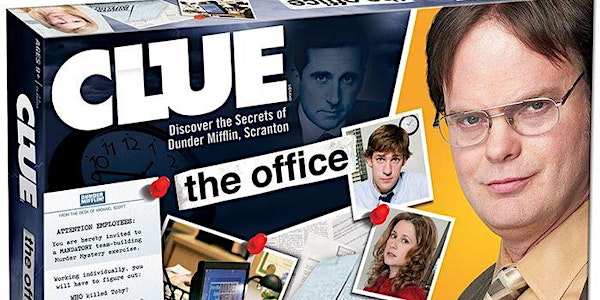 The Boarding School - Game Night with Jacob H (Stage 2.2)
No matter who you are, there's a game for you! Join for a night of cooperative team-building games, social deduction games and logic puzzles
When and where
Location
Stage 2.2 in Pleotown (don't look at Google maps) Amadria hotel Stage 2.1 in Pleotown (don't look at Google maps) 38522 Sibenik Croatia
About this event
Format: Drop-in fun
What to bring: Nothing
Who to connect with: Jacob Häger (volunteer game hosts welcome!)
Keywords: Optional, quiet, small group, relaxed, interactive 🙋‍♂️🎲👤🧘‍♂️🤹‍♀️
---
Did you grow up only thinking of board games as Monopoly, Trivial Pursuit and... Clue? Our sympathies, but the world has evolved since. This night will be your chance to experience the Pleo of board games - intuitive, fun and fast - yet full of depth.
We offer a curated selection of exciting board games in order for you to have a great night with your colleagues in an inclusive way.
Excited for a chance to get to know your new team members? We have collaborative games for you.
Tired of intense mingling or heavy drinking? We have quietly analytical games for you.
Looking to test who in sales is best at bluffing? We have deduction games for you.
Seeking a fun conversation starter while downing your pint? We even cover that.
Absolutely no prior knowledge is required, our game hosts are happy to help you pick out and get started with one. In our curated selection we will be focusing on games that allow you to spend time with your colleagues, but where you decide in which way!
And the more people sign up the bigger the game library will be.
Most games on offer can be played in an hour or less, but you're welcome to stay as long as you want! Games range from 2 - 10 players and we will set you up with others to play with.
If you want to bring in your own favorite game and teach it to someone that's cool too, just keep it inclusive! Additional host volunteers welcome as well.
Exact game selection to be confirmed, but see video for a sneak preview. Warning for some inappropriate language and blatant lack of diversity.