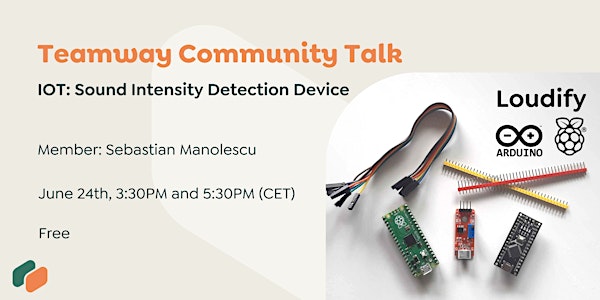 Teamway Community Talk - IOT
IOT: Loudify - A Sound Intensity Detection Device
About this event
This is an open Teamway Community Talk.
The event is for anyone interested in the topic of IOT and the process of building your own gadgets.
Our community member, Sebastian Manoluescu, will present his project 'Loudify - A Sound Intensity Detection Device' which is build using Raspberry Pie and Arduino
We look forward to seeing you!
Agenda:
Product presentation/description
What components are used, languages and how they are connected
Live demo
Real life applications
Q & A Session
Best regards,
Teamway