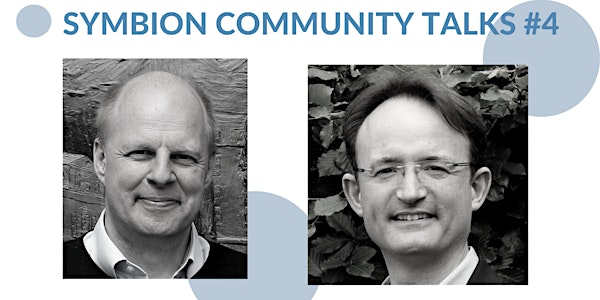 Symbion Community Talk on Startups & Quantum Technologies
An afternoon on Quantum Mechanics
When and where
Location
Symbion Fruebjergvej 3 2100 København Ø Denmark
About this event
Join this free after-work-talk and hear two excellent speakers talk about the significance and the potential of quantum technology in the academic world and in the startup community.
The idea behind these Community Talks is to create a forum where all the interesting, creative and curious people in our community can meet, network, share knowledge, learn and be inspired. The Community Talks ake place once a month at Symbion, Fruebjergvej and will be open to everybody inside and outside the community.
Jan W. Thomsen, Head of Department, The Niels Bohr Institute, University of Copenhagen
The significance of Quantum Technologies
What is Quantum Technologies and what will the quantum computer/simulator be capable of. Hear the newly appointed member of  general secretary's advising group regarding Emerging and Disruptive Technologies talk about the future perspective, the need for new technologies, the new NATO center in Denmark and how it could act as an accelerator for new tech startups.
Jonatan Kutchinsky, CEO and co-founder of QDevil:
Succeeding with hardware and science in startups.
Taking science out of a university lab and commercializing it, is notoriously hard. Furthermore, hardware startups are known to require larger investments and longer time to succeed. Jonatan will present his step-by-step guide to becoming successful with science-based hardware startups, including dealing with tech-transfer, soft funding, good science-to-product R&D methods, finding customers through scientific marketing, sales of science-based products, scaling of operations globally, and exits. Jonatan Kutchinsky has a PhD in physics and is a serial entrepreneur with more than 20 years of experience with being part several science-based startups. He co-founded the Danish quantum-startup QDevil in 2016 which in 2022 became part of the global large-scale quantum startup Quantum Machines.