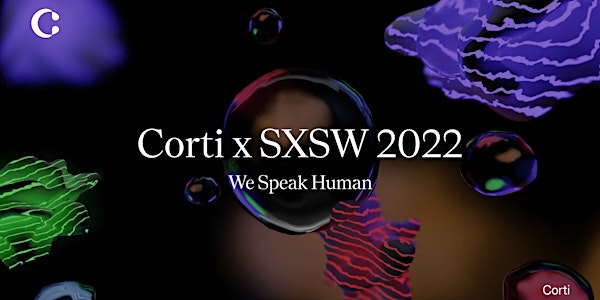 SXSW Brain & Breakfast: Explaining AI when there's no time for explanations
Location
Wanderlust Wine Co.
610 North Interstate Highway 35
Austin, TX 78701
Brain & Breakfast at SXSW 2022: "Explaining AI when there's no time for explanations"
About this event
Corti has developed an artificial intelligence (AI) that detects Out-of-Hospital Cardiac Arrest (OHCA) for emergency calls. The technical feasibility and performance of the AI has been proven via several clinical studies and trials but how do you present and explain the complex AI to end-users who are operating under extreme time pressure in a high-intensity work environment?
In this session, Rie Scheuermann, Head of Design at Corti, will answer this question including her reflections on the design process, and a proposal for some overall principles to guide future design work.
Corti is a HealthTech company specialized in voice-based AI for medical consultations to help healthcare professionals make faster and better decisions.
Read more about Corti: https://www.corti.ai/
The event is hosted at the "House of Creative Denmark"
Wanderlust Wine Co.
610 North Interstate Highway 35
Austin, TX 78701