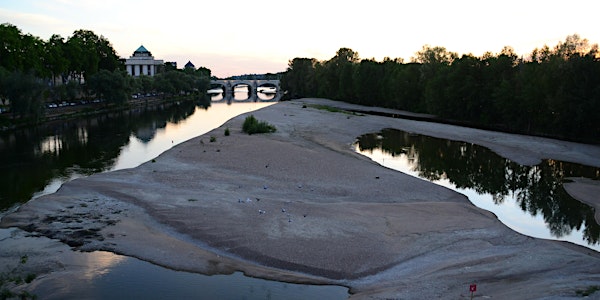 Spatial footprints of heat and dry extremes in a regional large ensemble
Spatial footprints of heat and dry extremes in a regional large ensemble
About this event
Grab your coffee and join us for a chat on MS Teams at 11: 00 am CEST.
Andrea Boehnisch (LMU) will talk about
Hot spots, trends and mobility: Spatial footprints of heat and dry extremes in a regional large ensemble
Andrea is working in the ClimEx-II project on Climate Extremes (https://www.climex-project.org/en/), with a focus on droughts and related impacts on hydrology in Europe, and more specifically for the region of Bavaria in Germany.
Using regional climate model data, we drive hydrological simulations under several land/water use scenarios. The unique thing is that we can use a regional single model initial condition large ensemble (SMILE): a set of 50 climate realizations with only small disturbances to sample internal variability in a robust manner. 50 times 150 years of simulations generate a vast amount of years where we may go treasure hunting for very rare extreme events. In the end, we wish to robustly assess their return periods, intensities and impacts under climate change conditions against the backdrop of large internal variability. Various adaptation methods - based on hydrology, but also land management - to droughts and/or low flows are tested in our hydrological simulations. However, we first need to understand these extreme events to which we attempt to adapt - their trends, their spatial extents, maybe the paths along which they move, and at best on a larger spatial scale. The regional SMILE is perfectly suitable for this type of analyses.
About our speaker
Andrea Boehnisch (she/her) is an early-career researcher in physical geography at LMU Munich in the working group of Ralf Ludwig. Andrea's Researchgate profile
What is a climate coffee?
Climate coffees are relaxed meetings for scientists to exchange ideas, discuss about their latest results and new methods with their fellow scientists.
Climate coffees are an initiative of ECRA and Blue-Action.