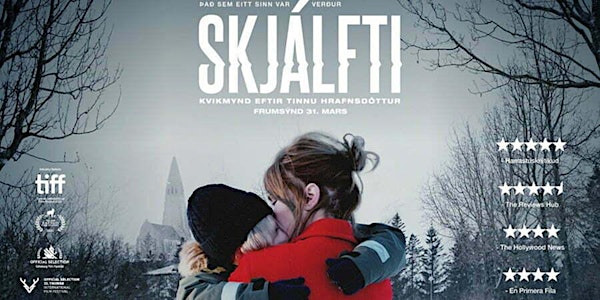 Screening: Skjálfti (Quake) (IS)
Meet composers Páll Ragnar Pálsson & Eðvarð Egilsson as they explain their process in composing the score for Quake. Followed by screening.
When and where
Location
Nordische Botschaften- Berlin Rauchstraße 1 10787 Berlin Germany
About this event
Skjálfti (Quake)
After being hit by a fierce epilepsy seizure Saga's life changes forever. Long-forgotten repressed memories suddenly start to come back, forcing her to face a disturbing truth about her past, and present, and her role in life as a daughter, sister, partner, and mother.
Director: Tinna Hrafnsdóttir