PropTech Symposium is the leading real estate innovation event in Denmark gathering decision makers, innovators, and proptech aficionados
About this Event
PropTech Symposium 2021
Impact, People & Servitization
At this year's symposium we will take a deep dive into three of the absolute most urgent challenges and transformative global trends in real estate right now. It's the evermore urgent sustainability agenda, the global competition for tomorrow's creative and digital talents and the servitization of real estate where clients expect space to come as an on-demand, user centric service experience.
Join this physical event (not a webinar!) and listen to World leading proptech experts and practitioners. Get inspired by international proptech cases and solutions and get the chance to meet and network with corporate real estate executives, proptech investors and startups.
Get tickets:
https://www.proptechdk.dk/symposium
Confirmed speakers include:
Lisette Van Doorn, CEO, Urban Land Institute Europe
Roelof Opperman, Partner Fifth Wall
Rikke Lykke, Head of Asset Management, PATRIZIA AG
Christian Jølck, Partner and Director, NREP & 2150
Antony Slumbers, Founder, Real Innovation Academy
Camilla Holm, CEO, Totalkredit
Peter Hebin Bruun, Head of ESG, ATP Ejendomme
Håvard Haukeland, CEO and Founder, Spacemaker AI
Nadim Stub, CEO, PropTech Denmark
August Lund, Climate change economist and activist
Rasmus Juul-Nyholm, CEO, Cobblestone A/S
Thomas Fog, Business Unit President, Coor
With many more to come...
Full programme: https://www.proptechdk.dk/symposium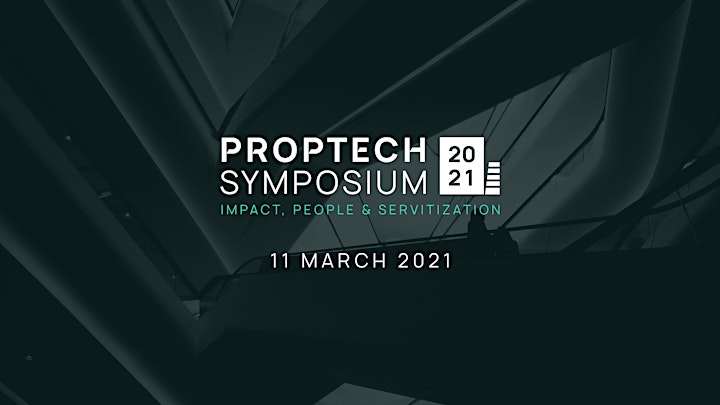 Get tickets and see full programme: https://www.proptechdk.dk/symposium