E-meet Christian Crumlish and hear his story behind the book 'Product Management for UX People'
About this event
"Why is a product Manager telling me what to do?" "Plus, how is software even a product?" "What do product managers want and why are they so frustrating?" Have you ever asked yourself any of these questions? Meet product managers where they live. They make decisions all day long. They don't get to say "it depends." Most of the time they don't actually make the decision-- they just make sure it gets made right. They have to keep the build, measure, and learn cycle. They have to cajole engineers. They have to persuade stakeholders to support a focused roadmap. Have some sympathy for the PM.
I feel your pain. It can be a struggle to influence product direction (before it's too late). It's not easy to coax requirements out of PM partners. Presenting design & research work can feel like speaking a different language. How product managers generally prioritize initiatives can be opaque. These pain points are widespread because UX and PM roles are still feeling out how to work well together. What can you do?
Use your UX superpowers: Bring your creative problem-solving superpower to the table through your command of art, craft, and communication. Overcome the challenge of synthesizing product research with your systems thinking. Lend your taxonomy wisdom, whether via IA or content strategy, to your product partner's amorphous model. Contribute your contextual inquiry and qualitative research skills to get beyond the what of data to the why of understanding. Facilitate the prioritization and alignment needs of the product behind all those workshop hours with the stickies and the dot voting. But most of all, design a good friggin' user experience for the people trying to work with you.
ACCESS LINK:
Or join us through our Facebook Live stream here
https://www.facebook.com/CPHUXofficial/videos/
Use this zoom link to enter the webinar on the day:
https://us02web.zoom.us/meeting/register/tZYkduCrrzMrGN2jsCaCj5misrQBYwsPjmtA
AGENDA
- Presentation of CPHUX and format
- UX Passion Talk by Christian Crumlish
- Q&A with Christian Crumlish
SLIDO:
You can use the app slido to ask and upvote questions for the speaker.
Go here: https://app.sli.do/event/cqYgT7gigvwJ4oMMT6DqM7
Or use the code 549662
ABOUT THE BOOK:
More and more, designers are grappling with product management—as a peer discipline, as the job title of a boss or teammate, and as a future career destination. But there is surprisingly little help for designers who seek to understand what it takes to manage products and services. In Product Management for UX People, Christian Crumlish plumbs the intersections and gaps between design and product management for both designers who want to work with product managers and designers who want to become product managers.
Buy the book here:
https://rosenfeldmedia.com/books/product-management-for-ux-people/
PHUX22 (good for 20% off at Rosenfeldmedia.com, expires 12/21/22)
MEET UX PASSIONIST:
Christian Crumlish
Founder at Design in Product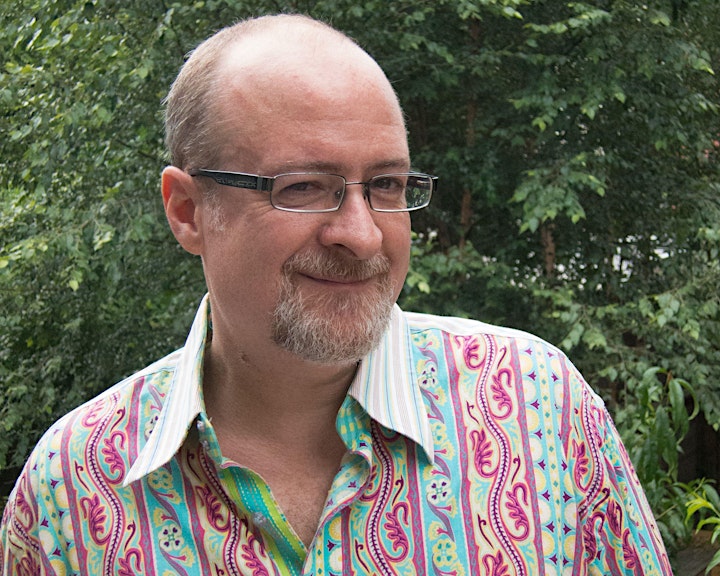 Forty years ago, I started my career as a technical writer at HP. Before long I was designing software user interfaces, and, through a lot of study and practice, transitioned into the nascent field of user experience design.
As my career progressed, I served as a UX engineer, scientist, project manager, teacher, and director, always as a UX insider with internal design teams in both multinational corporations and small privately held firms.
Today, I spend my time thinking about what's next for UX. I have so much more to learn. We will need new mindsets, new design frameworks, and new methodologies to move our profession forward.
Website: crumlish.me
Website: designinproduct.com
LinkedIn: www.linkedin.com/in/mediajunkie
Twitter: twitter.com/mediajunkie
Medium: medium.com/@mediajunkie
Instagram: instagram.com/mediajunkie
----------
Want to join our exclusive member events?
We got you covered. We offer a membership plan that makes it super easy to become a part of the community and attend our exclusive events. You get free tickets to our member events, access to all our recordings of our past events, monthly portfolio feedback sessions and much more! 🎉
Visit https://www.cphux.com/membership/ to check out all the details.
----------
FAQs
Where will the webinar happen?
Find the event on Zoom or on our Facebook Live Stream here https://www.facebook.com/CPHUXofficial/videos/
Can I get the recording/slides afterwards?
Yes, all of our members have access to our Webinar Library, which will be uploaded shortly after the event.
-------------
SOCIAL MEDIA PERMISSION:
By participating you automatically give CPHUX permission to record the webinar with the intention of using it for internal self-improvements and for all CPHUX Core Community Members.
-------------
CPHUX:
CPHUX is the largest UX Community in Copenhagen. We bridge the gap between UX Designers and businesses. Create transparency around UX and unite the amazing designers which are in our ecosystem. We support and embrace all UX initiatives, so feel free to reach out for future collaborations.