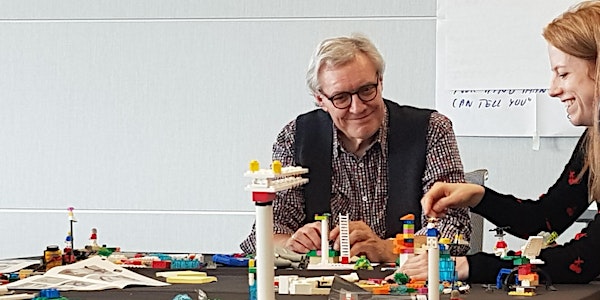 Presentazione Corso di Certificazione Facilitatori Metodo LEGO SERIOUS PLAY
Diventa Facilitatore Certificato LEGO SERIOUS PLAY con il corso della Association of Master Trainers in the LEGO SERIOUS PLAY Method
Date and time
Sat, Feb 4, 2023 6:00 AM - 7:30 AM PST
About this event
Esplora il percorso per diventare Facilitatore certificato nel Metodo LEGO SERIOUS PLAY.
Prossime Edizioni del training in lingua Italiana
* ROMA - dal 17 al 20 Febbraio 2023 *
* FIRENZE - dal 10 al 13 Marzo 2023 *
* TORINO - dal 27 al 30 Maggio 2023 *
#PERCHE' PARTECIPARE ALLA SESSIONE INFORMATIVA
Ti sei chiesto se diventare Facilitatore LSP fa per te?
Fai fatica a collegare LSP alla tua attuale professione?
Hai dubbi sulle diverse proposte di formazione e vuoi fare chiarezza?
#CHE COSA FAREMO
90 minuti di conversazione per comprendere la struttura del corso, il cuore della metodologia LSP e rispondere a tutte le vostre domande.
#COME
Via Zoom - LINK inviato il giorno prima della sessione.
#Conosci Carlo Spellucci
Carlo Spellucci è l'unico Trainer di Facilitatori Italiano presso la Association of Master Trainers in the LEGO SERIOUS PLAY Method, fondata da Robert Rasmussen, il padre del metodo LSP.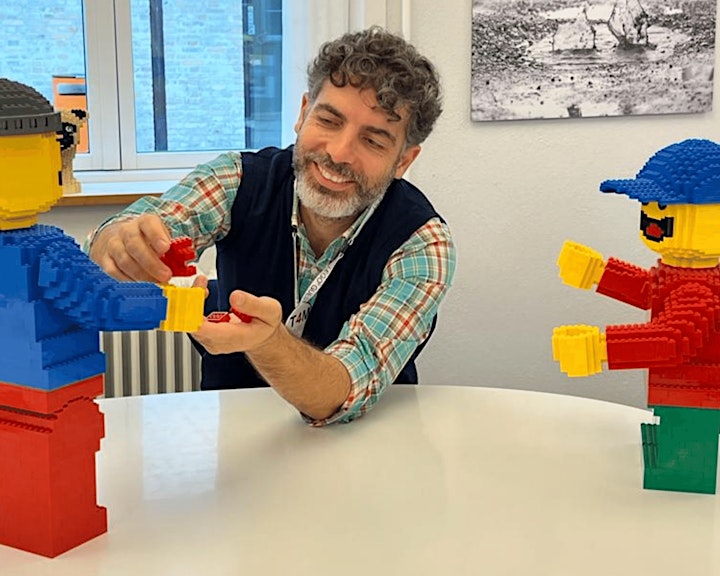 Bio
Carlo ha conseguito una laurea in Ingegneria Civile e un dottorato di ricerca in Simulazione Ferroviaria presso l'Università di Roma La Sapienza.
Dopo 15 anni di carriera aziendale nel settore aereo e farmaceutico, ha avviato la propria società di consulenza.
Carlo è un esperto di Lean Six Sigma, Agile, Business Innovation e Design Thinking.
Dal 2015 ha facilitato con LSP una vasta gamma di workshop per grandi aziende, università, startup e ONG.
Dal 2017 diventa Lead Facilitator South Europe Rasmussen Consulting.
https://www.linkedin.com/in/carlospellucci/