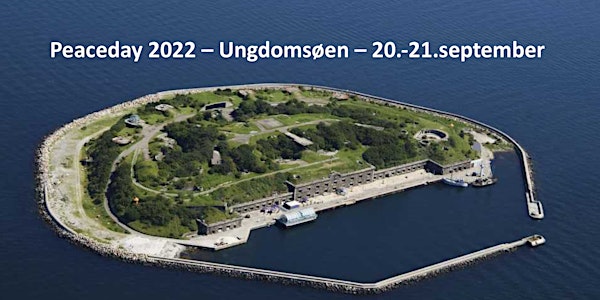 Peaceday Youth Assembly 2022 - Youth Island
The Peaceday Youth Assembly is an annual event taking place in connection with UN's International Day of Peace 21 Sept.
When and where
Location
Ungdomsøen Ungdomsøen 1433 København Denmark
About this event
Join us for an untraditional world summit on the International Day of Peace, where we gather across generations and cultures, to discuss the burning issue:
"How can we meet the needs of all within the boundaries of the living planet?"
The initiative is led by young change-makers from different cultures, who are stepping up to address the imminent and impending global issues that right now are threatening our livelihoods and our very existence.
In the time leading up to Peace Day 2022, young change-makers and artists will come together in Peace 'Pop-Ups' all over the world, creating a unique global momentum.
The Pop-Up's will all be linked together by a central Peaceroom on Youth Island. 20-21 September, we will host a 2-day celebration on Youth Island, where local and international change-makers will meet to present their ideas and projects.
The program on Youth Island includes workshops, performances, exhibitions and plenty of opportunities to meet up with like-minded people and find new collaborating partners.
Accommodation is available on the island. Click on the link to see ticket types.