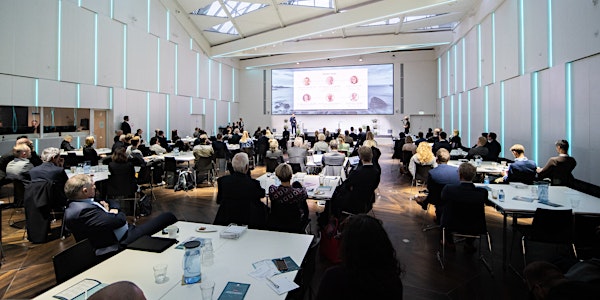 NOME Annual Meeting & Startup Competition
The NOME Annual Meeting 2022 gathers the leading experts and the most promising startups within life science under one roof.
When and where
Location
Industriens Hus 18 H. C. Andersens Boulevard 1553 København Denmark
About this event
On behalf of the Nordic Mentor Network for Entrepreneurship (NOME), we would like to invite you to the NOME Annual Meeting and Startup Competition on November 11, 14:30-20:00, at Industriens Hus in Copenhagen.
This is where the leading experts within life science meet and network, and where we get to experience some much-needed entertainment and socializing. A central part of the NOME Annual Meeting is our Startup Competition, which provides the opportunity of learning more about the most promising Nordic life science startups as they pitch their businesses and projects.
Program for the day:
14:30 Doors will open for all attendees
15:00 Welcome to the NOME Annual Meeting and Startup Competition
15:10 NOME Startup Competition: 5 pitches with Q&A
16:15 Coffee break
16:30 Prize ceremony for NOME Startup Competition
16:40 NOME Alumni Talk (TBA)
17:00 Keynote talk (TBA)
17:50 The NOME Mentor Award
18:00 Show by the brain scientist and entertainer Peter Lund Madsen
18:45 Closing remarks and networking with drinks and light serving
20:00 End of event
What is NOME?
NOME is an elite Nordic Mentoring Program for promising life science startups and high-profile mentors. NOME is funded by the Novo Nordisk Foundation and operated by seven Nordic partner organizations: Accelerace (DK), Medicon Village and Karolinska Institutet Innovations AB (SE), Oslo Cancer Cluster Incubator and Aleap (NO), and Turku Science Park and Vertical (FI).
What is the NOME Startup Competition?
The NOME Startup Competition is a once-a-year opportunity for Nordic startups working in Biotech, Medtech, Diagnostics, Healthcare, Digital Health, and Industrial Biotech to secure a ticket to the NOME Mentoring Program, which normally has an invite-only policy. Five startups are invited to pitch. The highest-scored companies will get a direct pass to participate in the NOME Mentoring Program, and the winner will receive 50 000 DKK in prize money.
The program is preliminary and might be adjusted. Please note that the event is free of charge, but you can only participate with a valid ticket, which you secure by clicking the "Register"-button before November 4.