Mótum framtíðina vinnustofa Landsbókasafninu 26.8.21 kl. 10:00-16:00
A Workshop and interactive web learning. Create your Future and have tools and insights to do that, and we work together.
About this event
Vinnustofa Landsbókasafninu 2. hæð, 26.8.2021 kl. 10-12 og 13-16
auk þess vefnám á Wakelet og Wonder
Allar nánari upplýsingar eru á Orange Tree þekkingartorg
orangetree.is
þekkingartorg.is
Hjálpar þér að taka stjórn á þínu lífi, sjá nýja möguleika og takast á við ný verkefni.
Einnig tveir vinnufundir á Wakelet.com eftir vinnustofuna með ýtarefni, þar sem tækifæri gefst á að senda inn spurningar fyrirfram, eftir það aðgangur að námsefni líka á Wakelet.com. Einnig umræður á Wonder.me fyrir hópinn að kynnast betur.
Byrjum á því að auka einbeitinguna með núvitundaræfingum.
Notaðu sköpunarkraftinn og finndu þinn tilgang eða verkefni, færð lykla að lífsgæðum og fleiri verkfæri, einnig persónuleikapróf og heildstæðar kenningar til að rýna í aðstæður.
Fyrri hluti:
Þú lærir að nálgast veruleikann með því að skoða hann út frá mörgum hliðum, lærum að vinna með okkur sjálf.
Guðbjörg Eggertsdóttir, markþjálfi og rekstrarhagfræðingur
Seinni hluti:
Og síðan förum við í það að virkja sköpunarkraftinn, mótum okkar framtíðarhjól eða verkefni. Notum innsæið jafnt og röklegan skilning.
Ásamt leynigesti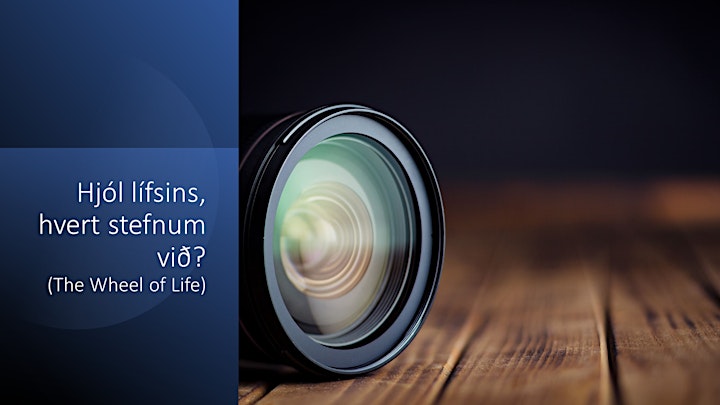 Organizer of Mótum framtíðina vinnustofa Landsbókasafninu 26.8.21 kl. 10:00-16:00