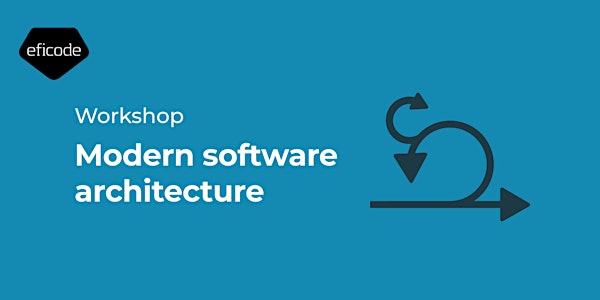 Modern software architecture - 23-24.11.2021
Improving the architecture of a running system
Refund Policy
Refunds up to 7 days before event
About this event
Description
As stated in the "Lean Software Development" book, making decisions later is cheaper, because we have more knowledge. This is especially true about software systems, as evident from the agile and DevOps movements.
This workshop explores the current state of the art in software architecture. The indirect microservice architecture enables us to make decisions about team communication and flexibility as late as possible.
Duration:
Two days
Type
Workshop with time for questions and discussions
Audience
Programmers interested in architecture
After completing this course, you will be able to:
Understand, develop, and refactor to an indirect communication microservice architecture.
Testing the system at every level (unit, integration, system, etc.).
Implement feature toggling and release management.
Implement Continuous Deployment for fast feedback
Day 1: Building microservices
We start with a brief overview of microservice architectures, discussing their pros and cons. We then discuss different architectures and how to implement them from scratch, and how to decompose a monolith. Following that there is a long project-session to implement a small sandbox microservice system from scratch.
Project technologies: Java, Heroku, RabbitMQ
Day 2: Maintaining microservices
Building on part 1 we dive into how to develop microservices safely, primarily through automated testing. Then we discuss continuous deployment and feature toggling. Again, we finish with a long project-session building on your result from day 1, where we set up a CD pipeline and debug a legacy microservice using automated testing.
Project technologies: Java, Optimizely, GitHub Actions, JUnit