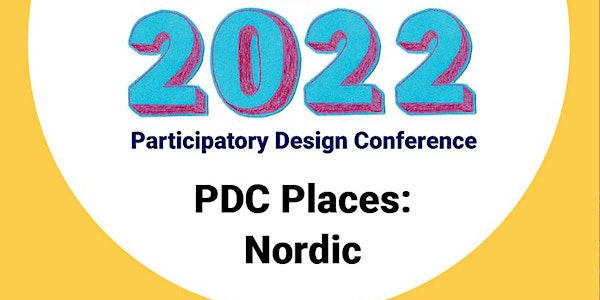 Libraries as innovation spaces
This online panel is organized for Nordic libraries, with a special focus on new roles of libraries as mediators of innovations
About this event
Building upon a long tradition of citizen interaction, public libraries are more and more recognized to become partners in co-design and technology education, also aiming to bridge the digital divide. We see it as a great opportunity to expand the role of public libraries even further, engaging citizens in co-design processes, improving existing public services and e-services. In this panel discussion we aim to explore this new role of libraries in participatory future making.
This online event will gather Nordic libraries and offer a unique opportunity for inspiration and sharing best practices. It will include presentations of leading libraries from Denmark, Sweden and Finland showing their citizen engagement projects, followed by a panel discussion on the topic from a cross-country perspective.
Tentative agenda:
9:00 – 9:15 Welcome and intro of the CAPE NordForsk project
9:15 – 10:00 "Libraries as hubs for citizen driven innovation/interaction" Presentations from Nordic Libraries
"Libraries as participatory design spaces // Stories from Aarhus Public Libraries" - Sidsel Bech-Petersen, Head of Innovation and user Involvement , Aarhus Public Libraries, Dokk1
"Adult learning in libraries" - Mats Anders Johansson, Dan Hedlund and Heléne Ljung, librarians, Rosengård library (Sweden)
10:00 – 10:45 Forum discussion: "How can Nordic libraries learn together for the future?"
10:45 – 11:00 Summary, action plan and thank you!
Moderation:
Amalia de Götzen, Justyna Starostka - Aalborg University Copenhagen (Denmark)
ZOOM link will be provided in a seperate email a day before the event.
Organizers:
Member of CAPE research project:
Amalia de Götzen, Justyna Starostka - Aalborg University Copenhagen (Denmark)
Joanna Saad-Sulonen - IT University of Copenhagen (Denmark)
Per Linde - Malmö University (Sweden)
Nils Ehrenberg - Aalto University (Finland)