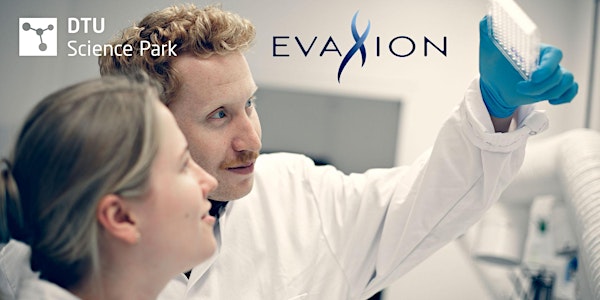 Learn From The Best - Evaxion Biotech
Join us for this inspirational talk with the Founder of Evaxion Biotech on new ways of working based on the principles of holacracy.
When and where
Location
Futurebox 331 Elektrovej 2800 Kongens Lyngby Denmark
About this event
Meet the Founder and Chief Innovation & Culture Officer of Evaxion Biotech, Andreas Holm Matsson, for this inspirational talk about new ways of arranging and organising work based on the principles of holacracy. This framework emphasises decentralised decision-making, self-organising teams and flat hierarchies to unlock the potential of your organisation.
Founded in 2008 based on a thesis from DTU, the DTU Science Park-based company, Evaxion Biotech, last year went public on Nasdaq at a valuation of 187 million dollars and is now employing more than 60 people. Evaxion Biotech develops an AI-immunology platform for decoding the human immune system to discover and develop novel immunotherapies for cancer and infectious diseases.
Andreas Holm Matsson will let you in on how they work to empower employees in self-organising teams, how they strive for complete transparency throughout the organisation, how they recruit the right employees, and much more. As part of the talk, you will also be presented with various "dilemmas" about organisational structure and management practice that you will discuss in smaller groups.
After the talk, you are invited for a drink at the Futurebox Friday Bar.
Agenda:
 Welcome by Futurebox
 The history and early days of Evaxion Biotech
 The journey from university to IPO
 New ways of working with organisation, culture, and leadership
 Introduction and discussion of "dilemmas" in smaller groups
 Q&A and wrap-up
 Futurebox Friday Bar (optional)
Where:
Futurebox, DTU Science Park, Elektrovej 331, 2800 Lyngby.
When:
Friday, October 28th @14-15:30 with following Futurebox Friday Bar (optional)