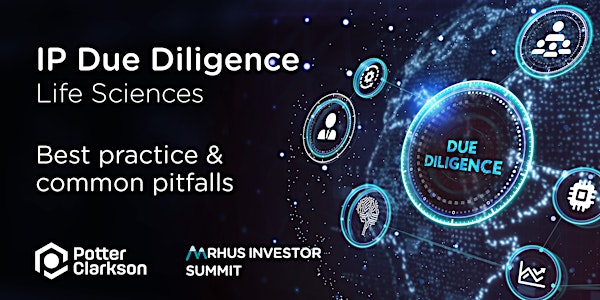 IP Due Diligence for Life Sciences: Best practice and common pitfalls
Intellectual property represents the core value proposition of innovative companies, and none more so than life science & MedTech companies
Date and time
Tue, May 9, 2023 10:00 AM - 12:00 PM CEST
Location
INCUBA Pier Venue 10 Inge Lehmanns Gade 1. etage 8000 Aarhus C Denmark
About this event
The investment needed to develop and bring products to market in this sector can often only be justified when the protection available ensures exclusivity.
But what is a good IP strategy, how can this be evaluated and how can it be improved? How do you approach collaborations and ensure that you minimise risk? This session aims to cover these points with experts in the field, with a particular focus on the importance of the US market.
The session should be of interest to investors and key stakeholders involved with life science and MedTech companies, particularly those with an interest in learning more about the key issues to look for during the IP due diligence and possible action plans following investment.
Program
TBA