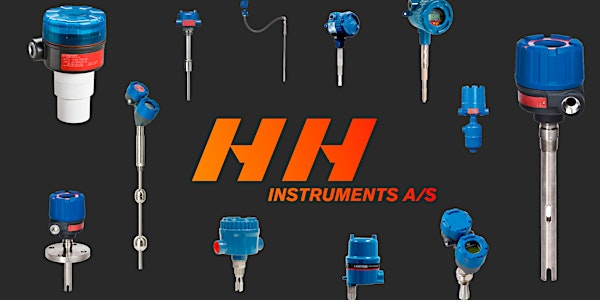 Introduktion til Flow- og Niveaumåling
Introducerende kursus til Flow- og Niveaumåling
When and where
Location
Roskilde Kongres- og Idrætscenter Møllehusvej 15 4000 Roskilde Denmark
Refund Policy
Contact the organizer to request a refund.
About this event
Dagsorden for dagen
Vi starter ud med kaffe og morgenbrød kl. 08:30
09:00-12:00: Flowmåling
1. Fordele og ulemper ved de forskellige teknologier
Tekniske forskelle
Nøjagtighed af målingerne
Praktisk tilgang til flowmåling
2. Flowmåling på væsker
Ultralydsflowmålere clamp-on og in-line
Magnetiske og mekaniske flowmålere
Coriolis flow- og massemålere
Vortex flowmålere
Flowmåling vha. differenstryk (Orifice, Nozzles, Venturi mm)
Energimåling på køle-/varmesystemer
3. Flowmåling på gasser og damp
Ultralydsflowmålere clamp-on og in-line
Vortex flowmålere til gasser og damp
4. Hands-on: Vi afprøver forskellige produkter med tests på vores flowrig
Vi spiser frokost fra 12:00-13:00
13:00-16:00: Niveaumåling
1. Typer af instrumenter: Switche og transmittere
Hvornår bruger vi dem? Hvornår gør vi ikke? Eventuelle faldgruber
Typer af målinger. SIL, ATEX, INTERFACE, TOPLEVEL
Opsætning af instrumenter (inkl. PC via HART)
2. Service af anlæg
Fabrikanters guidelines til service
Kalibrering og justering
3. Hands-on
Vi leger med Guided Wave og non-contact radarer
Intro til opsætning via display og HART
Vi holder os naturligvis opdateret ift. corona. Hvis situationen forværres, kommer alle vores kurser til at foregå online som webinar. Hvis situationen tillader det, afholdes kurserne fysisk, og vi vil naturligvis holde os til alle retningslinjer ift. afstand, hygiejne osv.
Hvis det går som vi håber, vil kurset blive afholdt på denne adresse: Møllehusvej 15, 4000 Roskilde.
Vi glæder os til at byde dig velkommen!