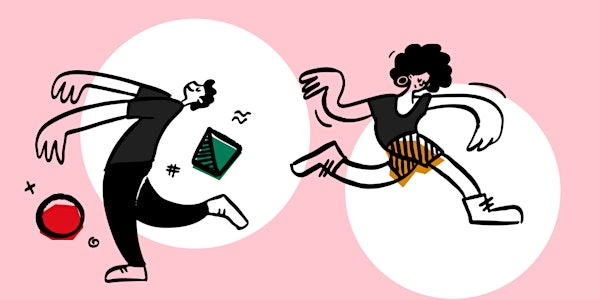 Improv with Mia!
Train your improvisation muscles through playful group games and exercises! Don't worry about being funny, it's having fun that matters!
When and where
Location
Pleo Town Amadria Park 22000 Šibenik Croatia
About this event
Improv workshop!
The workshop: Improvisation strengthens your confidence, enables you to think on your feet, and most importantly opens up the gates to fun and teamwork in a creative way. Join for a fantastic start to the day, where you'll get to bond with colleagues through laughs and playfulness.
The format: This is an interactive workshop! You'll be verbal and physical, so bring a smile, and wear clothes and shoes you feel comfortable in (barefoot is also ok, but clothes is mandatory).
Note that you do not need to be funny, a comedian nor an actor to participate; you just need to be yourself. Trust me, I'm an engineer ...and an improviser with 8 years experience in teaching and performing.
Connect with @mia if you have any questions!
Agenda keys:
🙋‍♂️ optional
🎸 Higher energy/louder
👥 Medium group (20-40 people)
🤸‍♀️ Physical
🤹‍♀️ Interactive