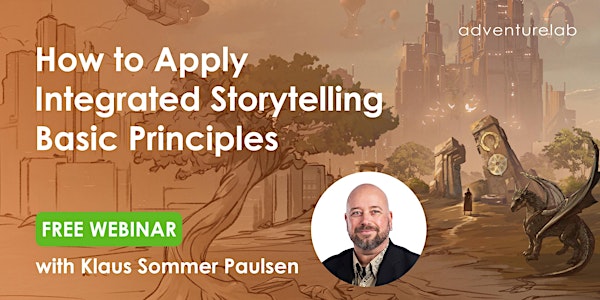 How to Apply Integrated Storytelling Basic Principles
Webinar with Klaus Sommer Paulsen, author of the book "Integrated Storytelling by Design".
About this event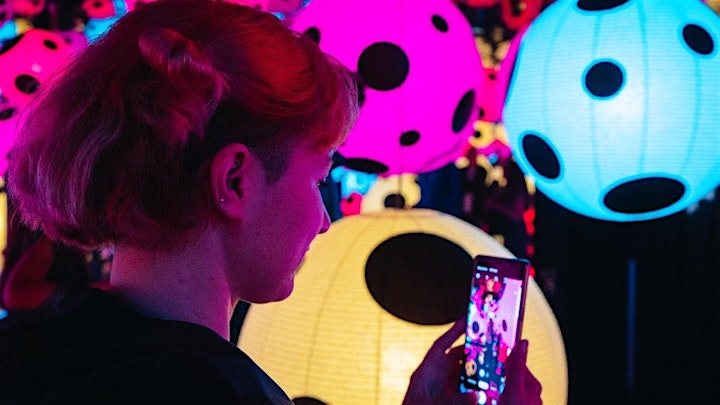 Join our webinar with Klaus Sommer Paulsento learn how to use Integrated Storytelling basic principles and implement tested and tried methods to design themed and immersive experiences, creative strategies, multi-platform narratives, audience journeys and more. ✨
📝The key topics of the session will include
What is Integrated Storytelling
How is storytelling different from what it used to be?
What does it mean to design a story-based experience?
What are the new roles of the audience and how can they influence your narratives?
What makes an engaging audience journey?
The practical methods presented in this webinar are tested and applied by AdventureLAB in projects worldwide. 🌍
🎯 This webinar is for you if you work with
themed entertainment
leisure
immersive experiences
cultural heritage and museums
marketing and events
show writing
or if you are interested in storytelling as a discipline
💻 INFO: Registered attendees will receive a link to join the webinar on Zoom on the day of the event and with a reminder shortly before the start.
A more extended learning and practice of the Integrated Storytelling principles is offered in the 8-hour online course led by Klaus. The program is built for professionals who want to gain competitive skills in the field of narrative and themed experience design.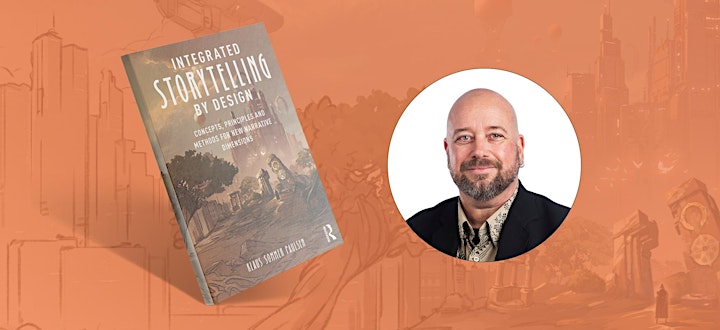 Integrated Storytelling is the basis for creating audience-centric story experiences that apply, combine, and transcend disciplines and technologies. Used as a design method, Integrated Storytelling creates a synergy between the story and the experience while empowering the audience with new roles and ways to immerse themselves in engaging, memorable moments.
The principles are collected in the book "Integrated Storytelling by Design", written by Klaus Sommer Paulsen and published by Routledge, Taylor & Francis Group in 2021. The book equips readers with the skills needed to create and design powerful stories and concepts for interactive, digital, multi-platform storytelling and experience design that will take audience engagement to the next level.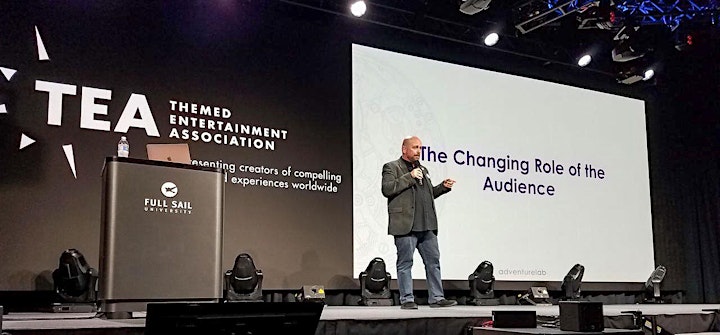 Klaus Sommer Paulsen is an award-winning concept developer, designer, storyteller and creative director. His expertise in the convergence of storytelling, digital innovation and experience design has been built through a career spanning decades and disciplines. He has collaborated with VIA University College Film & Transmedia, Aarhus University, University of Southern Denmark and University of Tartu Pärnu College. He was also the contributing editor of Create Converge's 2019 anthology Storytelling Beyond The Screen.
Klaus is the CEO and founder of AdventureLAB, the Integrated Storytelling studio based in Denmark.