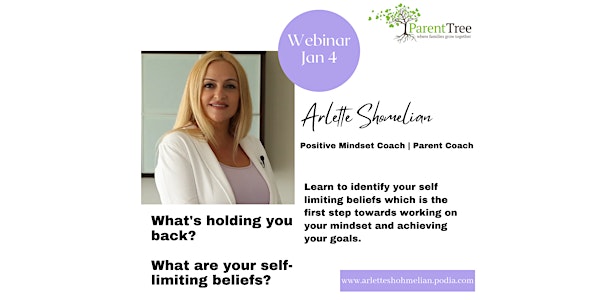 How self-limiting beliefs holds us back from moving forward in our life
Self-limiting beliefs prevent us from moving forward, achieving our goals, taking risks or grabbing new opportunities and living our truth.
About this event
What's holding you back is your negative perceptions of yourself. If you believe you cannot then you will not but if you work on your mindset to believe you can then you will get a positive outcome in any are of your life.
According to the experts, we all have limiting beliefs in one area or another in our life around money, relationships or careers. What we believe inside manigests outside in our life.
Come and join me on this webinar and expand your awareness of yourself. You will learn to identify your self-limiting beliefs which is the first step towards working on your mindset and re-programming your mind to get rid of any thought or belief that no longer serves you.
Zoom Link: https://us02web.zoom.us/j/9224904991
Join my Facebook Community called: "Positive Mindset Like-minded Community" for daily inspiration and mini masterclasses
https://www.facebook.com/groups/1277755259365983
Book your free clarity call today: https://calendly.com/parenttree/15-minutes?month=2021-12