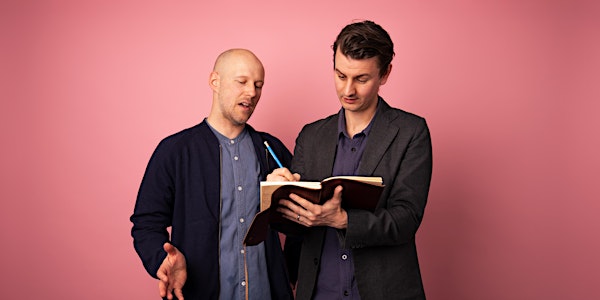 Hakon og Sebastian elsker penge - og svarer på dine spørgsmål
Zetland afholder lige nu en digital samtalefestival, og det her er en af samtalerne.
About this event
På Zetland kører en serie, som vi kalder "Hakon og Sebastian elsker penge". Her stiller Hakon Mosbech alle de dumme, svære og simple spørgsmål om økonomi til økonomen Sebastian Barfort.
I denne Zetland samtale åbner vi op for alle jeres spørgsmål om økonomi. For at Hakon og Sebastian kan nå at forberede nogle gode svar, vil vi gerne have spørgsmålene på forhånd. Vi kan selvfølgelig ikke love, at vi svarer på det hele, men vi lover, at du nok skal blive klogere af at deltage i samtalen.
Har du et spørgsmål, som du gerne vil have Hakon og Sebastian til at svare på? Stil det her.
Det er gratis at deltage i Zetlands samtalefestival. Hvis du ikke er medlem har vi frem til 19. september vores ambassadørkampagne, hvor du kan blive medlem for en valgfri pris - helt uden binding. Du kan blive medlem her.