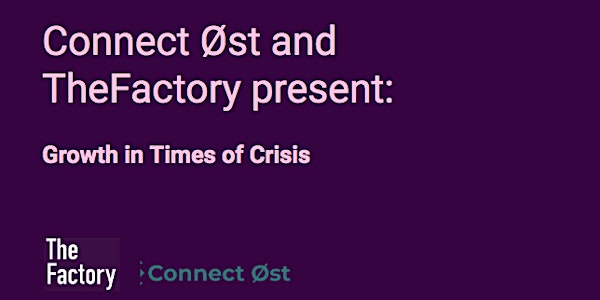 Growth in times of crisis
Connect Øst and TheFactory invites you to a forenoon where we focus on growth in times of crisis.
When and where
Location
NIO house Karl Johans gate 33 0162 Sentrum Norway
About this event
Growth in Times of Crisis
When moving into difficult times, easy access to capital is increasingly drying up. Investors have become more skeptical of airy business models where growth is hugely investment driven rather than sales driven in order to scale the business, and with expected profit potentially far in the future. Challenging times need us to focus differently.
What does the capital markets look like?
What are the main challenges and opportunities for startups and scaleups when raising capital and being able to grow in times of crisis?
What are the key factors investors are looking for when deciding to invest or not during crisis?
How should founders work, prepare, recruit and grow during crises?
What does a strong partnership between founder, investors, board and advisory board look like?
Our expert panel will share their views and answer questions on how to survive and see growth even in times of crisis.
Hosted by
Connect Øst & The Factory