Location
Station
Howitzvej 30
2000 Frederiksberg
Denmark
CBS Green Week 2022 will feature fun activities alongside serious business. Join us for Yoga, Upcycling & our beloved Nexus Thursday Bar.
About this event
Do you want to start your own project or are you already a sustainable entrepreneur?
This yoga class will allow you to train yourself in mindfulness and well-being, well needed to start your new professional journey. Unveil your potential and become the best change-maker and sustainable entrepreneur, by firstly taking care of yourself.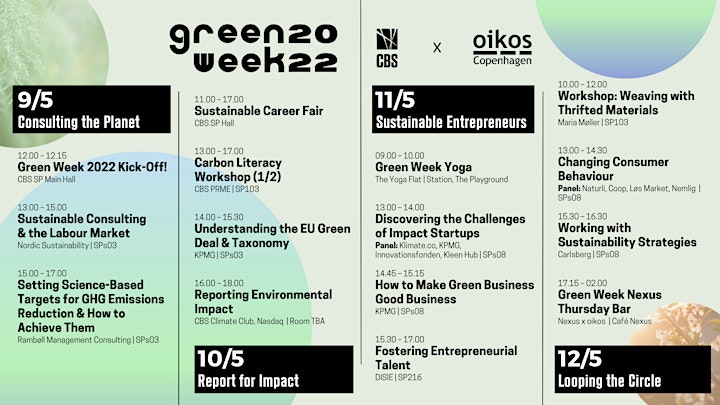 We hope to see you there!
The oikos team 🌱
About CBS Green Week
Green Week is one of the biggest student-led initiatives at Copenhagen Business School. It is oikos Copenhagen's flagship event and CBS is patron of the project. Learn more about oikos Copenhagen - Students for Sustainability at www.oikos-copenhagen.com/cbs-green-week-2022