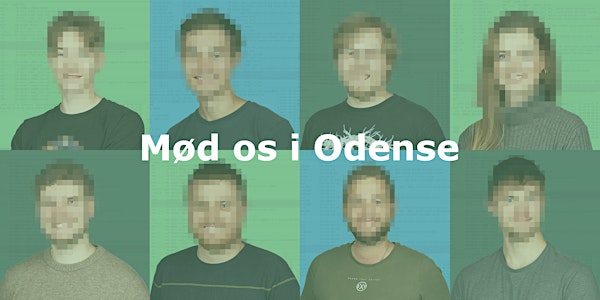 FE/CFCS: Kom og mød vores cyberanalytikere!
Vi søger nu junior cyberanalytikere til vores Nationale Situationscenter, hvor du bliver del af et stærkt team. Er det dig vi leder efter?
When and where
Location
SDU Munkebjergvej 130 6000 Odense Denmark
About this event
Kom og mød Cyberanalytikerne fra vores Nationale Situationscenter - Måske er du den næste?
Vi søger nu flere junior cyberanalytikere til vores Nationale Situationscenter, hvor du bliver en del af et stærkt team, der beskytter det digitale Danmark.
Vi vil gerne give dig muligheden for at møde os så du kan stille alle de spørgsmål du måtte have og få et bedre indblik i hvad det egentlig betyder at være cyberanalytiker i det Nationale Situationscenter. Derfor besøger vi hhv. Aarhus, København, Aalborg og Odense i januar og februar 2023.
Hvad laver det Nationale Situationscenter?
Cybersituationscentrets primære opgave er at opbygge et nationalt situationsbillede af cybertruslen ved at samle og analysere informationer fra indberetninger fra samfundsvigtige sektorer og data fra CFCS' sensornetværk. Med den viden skal Cybersituationscentret kunne varsle om mulige cyberangreb, så de kan håndteres hurtigst muligt eller helt afværges.
Hvad er en Junior Cyberanalytiker?
En Junior Cyberanalytiker, starter med en 3 måneders lønnet uddannelse på vores Cyberakademi. Det er et koncentreret uddannelsesforløb, hvor du får den viden og de færdigheder, du skal bruge, til at starte i vores Situationscenter.
Jeg vil gerne vide mere!
Det kan vi godt forstå, derfor kan du møde os tirsdag d. 31. januar, hvor vi har sammensat et program på 2 timer med en kombination af oplæg om vores Situationscenter, oplæg fra vores nuværende Cyberanalytikere som kan fortælle om deres rejse og om at være en del af cyberakademiet, og så slutter vi af med muligheden for at deltage i en mindre øvelse.
Det er altså din unikke mulighed for at få et langt bedre indblik i om rollen som Junior Cyberanalytiker kunne være noget for dig.
Det er gratis at deltage, og vi sørger for vand/kaffe/snacks undervejs!
Antal: Begrænset antal pladser.
Sted: SDE, Munkebjergvej 130, 6000 Odense
Tid: 15.00 - 17.00