Digilogic invites proposals focused on digital logistics.
About this event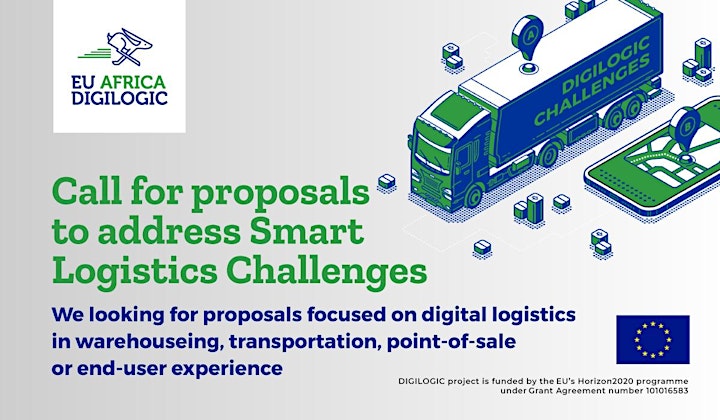 Do you have an innovative idea to address smart logistics challenges in Africa?
DIGILOGIC will be hosting a webinar on how to apply to DIGILOGIC Challenges.
For more information on the DIGILOGIC Call for proposals, please visit DIGILOGIC Community.
In order to apply to the Call for proposals, you need to be registered on our community platform.