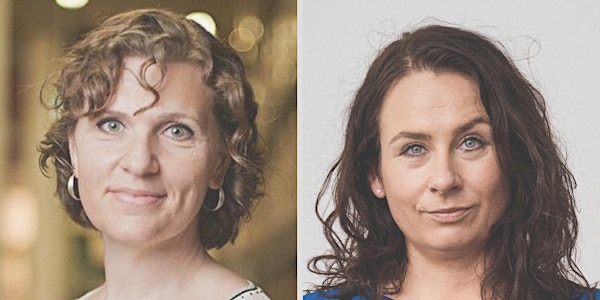 D&I Lab Talk: How to move the LGBTQ+ agenda beyond Pride
It costs nothing to put up a rainbow flag. However, how can we move the LGBTQ+ beyond Pride? Join us in a talk with Sara Lynge Skovhede.
About this event
When August rolls around in Denmark, so does corporate brands' annual homage to the LGBTQ+ community, with all the attendant rainbow signage to prove it. However, celebrating this community need not be relegated to just one month a year. What's more, doing so can backfire. You may risk coming off as insincere or "rainbow-washing" - that is, offering support for the LGBTQ+ community for the sole purpose of marketing.
So how do we move the work with the #LGBTQ+ diversity intersection beyond "just" the Pride celebration? To discuss that, we invited Sara Lynge Skovhede from IKEA DK to our online D&I Lab Talk. Sara is a powerhouse within DEI work. As she says: "A great workplace exists through a culture where everybody feels welcome and respected for who they are."
Sara is going to share her work with the LGBTQ+ agenda in IKEA DK, how they go about it, what values lie behind the work, how they measure and even more importantly, Sara is going to share why IKEA DK has chosen a strategic partnership with LGBT+ Denmark but don't walk in the Pride parade as many others - and still is being recognised as one of Denmark's most LGBTQ+ inclusive workplaces.
Our CEO Helene Aagaard will sit down with Sara to discuss all of this, but also share why Pride and LGBTQ+ work is personal and important for them individually and share their dreams on how to work with this agenda in the coming years.
Join us for free on Zoom! We'll send the recordings of the D&I Lab Talk to all registrants after the talk, so sign up even if you can't make the live event.
About D&I Lab Talks
Our D&I Lab Talks is a series of informal online talks that aim to address current burning issues and inspire to create an inclusive workplace. Joined by exceptional professionals, we dive into topics we are keen on exploring more.
About Diversity Factor
Diversity Factor is a full-service consulting firm focused on diversity and inclusion through customised DEI solutions. Our team combines years of hands-on experience from large companies and the latest academic knowledge within the field of DEI. Our approach is positive, practical and intersectional. We support our clients at every step - from the ideation of our tailor-made solutions to the implementation. This way, we maximise the impact of your efforts.