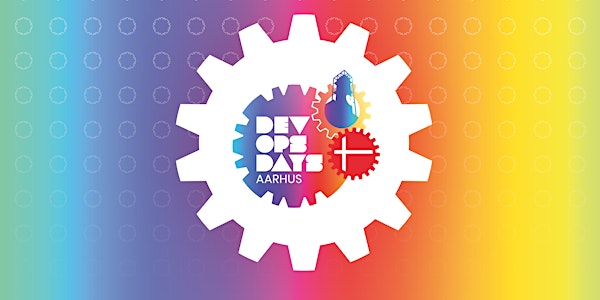 DevOpsDays Aarhus 2022
Finally! Devopsdays is coming to Aarhus. This is your chance to be part of the global DevOps community, learn, and make new acquaintances.
When and where
Location
Savværket Søren Nymarksvej 8 A 8270 Højbjerg Denmark
Refund Policy
Refunds up to 7 days before event
About this event
Devopsdays, the worldwide series of conferences that bring development and operations together, is coming to Aarhus for the first time. We've had to postpone due to the pandemic. But now we - and many on the Aarhus DevOps scene - are ready and have our eyes fixed on April 26-27.
What you will learn about
The agenda is packed with a wide range of inspiring talks related to software development and IT infrastructure. The speakers aren't there to sell anything.
Here are just a few talks to look forward to:
Breaking the multi-cloud barrier in a regulated industry - by Kasper Nissen
Shifting left: why security can no longer be an afterthought - by Karina Popova
The successful DevOps journey in Falck, and amazing transformation of Falck.dk - by Henning Kjær
DevOps for entrepreneurs - by Lars Kruse
Building DevOps at the LEGO Group - by Rasmus Hald
Developer Productivity Engineering – The next big thing in software development - by Justin Reock
CAMS - Then, now and the path forward - by Thomas Krag
Better internal platform engineering through analytics - Mathias Grund Lehmann Sørensen
Format
Each day will start with some inspiring 30-minute talks on the main stage, and then we will engage in open space discussions during the afternoon.
And also: Run by volunteers, this is a unique place for exchanging ideas and making DevOps friends locally. Who knows when we will have this chance again?
Covid information
Your health is the most important thing, so we will require all attendees to show a corona pass. And that, plus safety precautions from health-conscious guests and organisers - in a modern, clean and spacious venue - is a perfect setting to enjoy an enlightening event in the safest possible way.
Tickets
There is limited space available, so you don't want to miss out. Get your ticket today!
If you already bought a ticket to the event before it was postponed
Just as before, if you wish to get your ticket refunded, that is ok. But we urge you to hold on to your ticket because the event WILL happen. And all you have to do is hold out for a few months more.
Or if you prefer a refund, please follow these instructions.