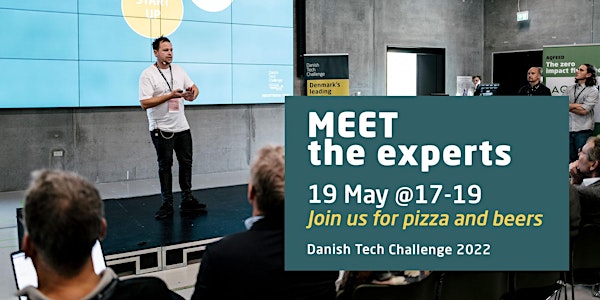 Danish Tech Challenge: Meet the experts!
Join this Danish Tech Challenge 'Meet the experts' event for two hours of expert knowledge on sales, impact, and attracting investors!
When and where
Location
Futurebox 331 Elektrovej 2800 Kongens Lyngby Denmark
About this event
Get the top three pieces of advice on starting selling your hardware product with sales guru Leon Birdi, and learn how to increase your investment chances by understanding your impact with Christian Honore, founder & CEO of 3B Impact.
In Danish Tech Challenge, we help you accelerate your hardware startup through a series of workshops and tailormade 1:1 sessions with partners and experts who will help you with everything from product and business development to mentoring, financing strategy, funding, sales and much more!
At this event, you will meet two of the experts and get a sneak peek into what you will go through as a participant in Danish Tech Challenge.
Program
Introduction
Danish Tech Challenge in brief with Program Manager, Anders Jochumsen
Leon Birdi: Top three pieces of advise on how to sell your hardware product
Christian Honoré, Founder & CEO, 3B Impact: Understand your impact and attract investors
A visit from last year's participant, Dennis Laust Sørensen from Kombo
Q&A about applications and the program
Pizza and beers!
The deadline for applying to Danish Tech Challenge 2022 is 1 June APPLY HERE.