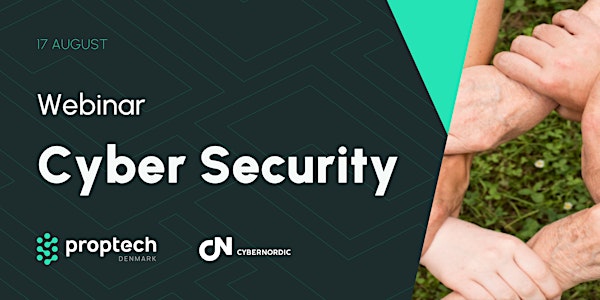 Cyber Security – How not to become a target of cyber-attack!
Join us to learn how not to become a target of attack and hear from a Danish SMV that was targeted what happened and what they did
About this event
Join the webinar with CyberNordic and PropTech Denmark to get insight about how to stay cyber safe and avoid attacks.
CyberNordic is focusing on making IT- & Cybersecurity understandable and accessible for everyone, small and large companies alike.
There are 3 key areas that cybercriminals are looking for when first selecting their targets:
Is the target easy to attack?
Does the target have access to money?
Is the target well known in its sector, and maybe even publicly traded
There are a number of measures companies can take, to stay safe not necessarily outrun the attackers but just outrun other available target companies in the sector.
We will provide you with insights to how you can upgrade your security postures and make other target companies more appealing to attack.
Agenda TBA