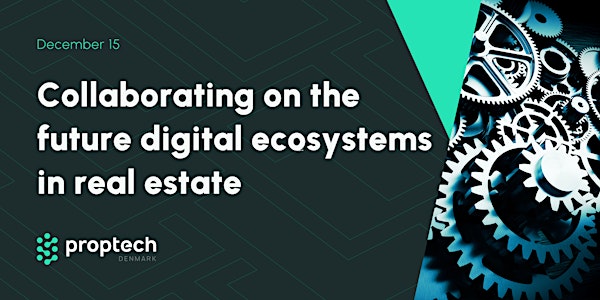 Collaborating on the future digital ecosystems in real estate
How to collaborate as established tech-suppliers of property management solutions with startups and other external partners and real estate
When and where
Location
BLOXHUB 8 Bryghusgade 1473 København Denmark
About this event
Proptech Denmark invites our members, to join our coming event 'Collaborating the future digital ecosystems in real estate and how'.
It has become clear that the future digital systems of real estate will be agile ecosystems compiled of many different specialized proptech solutions all mutually integrated through central ERP and data management systems.
However, to be able to develop successful digital ecosystems all parties – counting both corporate tech suppliers, proptech startups and established real estate players - need to collaborate and work much closer together.
At the event we have invited a number of the most important established tech-suppliers of property management solutions and real estate ERP, BMS and CTS systems to present their view on the future of digital ecosystems. And to talk about how they collaborate with startups and other external partners in this journey.
Program:
Welcome by PropTech Denmark
Presentations:
Tina Bastkjær Ørholm, CEO, C&B Systemer
Georg Markhovski, Business Development Manager, Honeywell
Anders Christensen, Product Manager, Unik
Martin Holmgaard, Senior Vice President, EG
Panel discussion:
Michael Dyhr Sørensen, Head of Data & Analytics, ATP Ejendomme 
Mikkel Boel, Økonomidirektør, KAB
Tim Lykke Myhrvold, CEO, Waitly
Christina Ruus Frost, Direktør, Gobolig / Koncenton 
Network