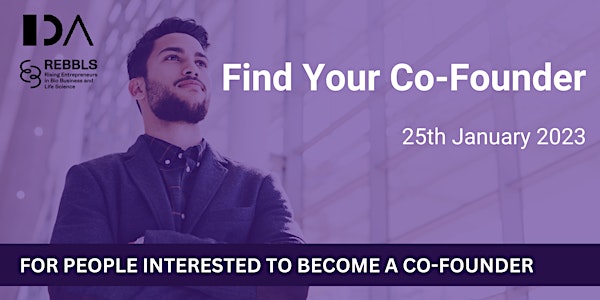 Co-Founder Match Making Event: For people interested to become a Co-Founder
REBBLS and IDA are co-organizing a Co-Founder Match Making event for early-stage LifeScience startups.
When and where
Location
IDA Conference 31 Kalvebod Brygge 1560 København Denmark
About this event
The Co-Founder Match making event is to support the early-stage LifeScience startups in therapeutics, biotech, foodtech, and medtech field.
This registration is for individuals interested to become a co-founder.
Application deadline: 13 January 2023
Match Making event on 25th January 2023
To enable us to match you to high-quality startups searching for a Co-Founder, please tell us more about yourself, by filling out this form.
To complete the registration form:
-> click reserve a spot -> click register