As part of Sustainability Tuesday Talks during EXPO2020, this session is on circular design and production in a Danish design company
About this event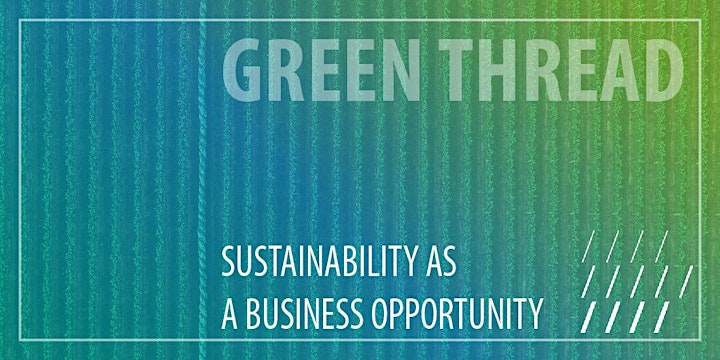 How can a modern production company both stay ahead in the game, while incorporating sustainability into their core business?
Together with Danish carpet manufacturer Ege Carpets we investigate how they have become the world record holder in cradle-to-cradle (circular economy) certificates and are using recycled plastic bottles and old fishing nets in their production of highest quality carpets that live up to international standards for safety.
Join us and hear their CSR & Environmental Specialist Camilla explain how much sustainability means to Ege Carpets, and supports the designers around the world in selecting fashionable and sustainable materials for their interior design projects.
Select one of two sessions on the 26th October 2021
A) 12Noon - 2PM including lunch
B) 7 PM - 9 PM with a light dinner and drinks
Program
12.00 - 12.10 Welcome - Introduction to Danish Sustainability
- Sustainable product innovation from a practical perspective
12.10 - 12.50  Ege Sustainability & A&D session
Ege Carpets will take us through Ege Carpet's approach to environmental and social sustainability and product development, and showcase how the carpets and designs are only made better by going through their rigorous sustainability processes
By Camilla Jacobsen, CSR & Environmental manager, Ege Carpets
12.50 -13.00 Q&A session
13.00 - 14.00 Lunch provided by Ege Carpets
Venue:
Pavilion of Denmark
Mobility District, EXPO2020 Dubai, UAE
Sign up to attend and Ege Carpets UAE will provide you with a entry ticket for the EXPO site
Send an email to
mb(at)egecarpets.com
or
amt(at)theumbrellainstitute.com
Organizer of Circular design & Production in a modern production company