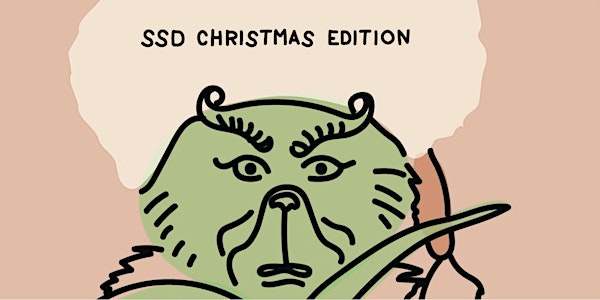 Christmas Party 2022 Celebration
Celebrate the Christmas vibes with us and a bunch of Service Designers!
When and where
Location
Frederikskaj 12, København, 2450. Canteen in Building B. Aalborg Universitet Frederikskaj 12, Canteen Building B;, København, 2450 2450 Copenhagen Denmark
About this event
The SDLab Christmas event is already here🎄!
And like any family, we're joining around the tree to celebrate and cheer together. In this case, we will also have four of our amazing alumni already in the field, so you will be able to meet and hear from #ServiceDesigners about their experiences after graduating from the #SSDMaster.
Amalia Robinson Andrade - Service Designer and Researcher at Sparck/BJSS.
Lucy Stuyfzand - Future Experience Designer at KPMG
Begum Becermen - Product Design Strategist at Mærsk
Giulia D'Ettole - Sr. DesignOps Producer at IKEA Retail, Ingka Group
They will be (daring) to respond to any question you may have about how it is to be out there in the 'real' world after the master, how they made it there, and what of the things from the studies they use the most. Or maybe you just want to know about their preferred post-it brand. That's also okay. Just make sure to go to this link and send your questions (anonymously or with your name, so no pressure!). And we'll take care that they respond ;)
Important! ⚠️
The event is open to anyone (whether or not they're service designers or current students), so it's the perfect opportunity to show what service design is to that person that still doesn't get it (even though you tried to explain 537 times) or who you think would love to study with us. This is an amazing opportunity to get a sense of what it is to be part of the Service Design master so please spread the word! And they won't get bored: we will have some fun activities, toasts (food and drinks are on us 😉), and inspiring stories.
With our warmest Christmas wishes,
SD Lab