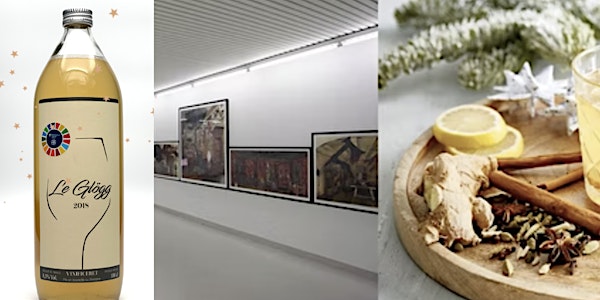 Christmas drink event
The Danish-French Chamber of Commerce and Copenhague Accueil are very pleased to invite you at the Tom Christoffersen Gallery
When and where
Location
Tom Christoffersen Gallery Skindergade 5 1159 København K Denmark
About this event
The Danish-French Chamber of Commerce and Copenhague Accueil are very pleased to invite you, your colleagues, your spouse and your friends to a Christmas drink at the Tom Christoffersen Gallery with an exceptional tasting of glögg provided by high-quality wine importer Ladegourdie on the 8th of December.
The Ladegourdie family has a long history of finding and importing the best wines from all over Europe to companies in Denmark.
At this event, they will once again allow us to experience one of their most popular products, Ladegourdie's white Christmas Glögg – an incredible blend of the Old Danish tradition with a fine touch of French ingredients.
For a few years now, Annelise Ladegourdie has been working on producing their vinified Glögg in collaboration with the wine producers and the apple farm in close partnership with the local community.
As a result, Ladegourdie Vinimport can now proudly present: " Le Glögg " 2018, which apart from being sustainable also meets the UN World Goal no.17 that concerns Partnerships for Sustainable Development.
On this special evening, Ladegourdie Vinimport and the Chamber of Commerce are happy to offer a free tasting of " Le Glögg ". In case a perfect hostess gift is needed for any occasion, it will be also possible to bring a bottle home at a favorable members price, only 179 DKK per bottle (normal price: 225,-).
Join us for a lovely evening in wonderful surroundings with members of Copenhague Accueil and the Danish-French Chamber of Commerce.
Practical information:
- Thursday the 8th of December, 17:00-19:30
- Galleri Tom Christoffersen, Skindergade 5, 1159 København K
Please sign up before the 5th of December.
We look forward to seeing you.
Best regards,
The Danish-French Chamber of Commerce.
P.S.: The Chamber of Commerce will also offer a small selection of wines and non-alcoholic beverages.