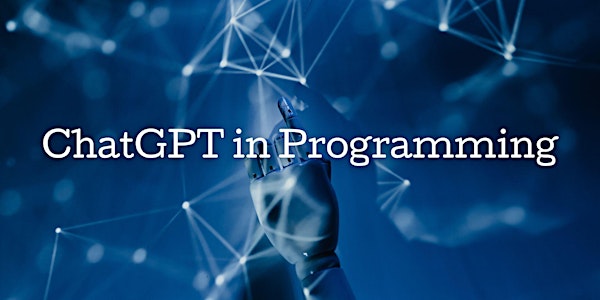 ChatGPT in Action - A Hands-On Programming Workshop
Learn to use ChatGPT in programming at this workshop. Part of a VR programming series, complete all 3 for a micro-credential.
Date and time
Wednesday, March 29 · 12:30 - 3:30pm CEST
Location
Universitetsparken 1 1 Universitetsparken 6000 Kolding Denmark
About this event
Join this hands-on programming workshop and learn how to harness the power of ChatGPT for your projects. You'll explore:
- Integrating ChatGPT into your programming workflow
- Building conversational AI applications with ChatGPT
- Best practices for working with ChatGPT in real-world scenarios
This workshop is part of a larger series, including two other workshops on VR programming. Attend all three workshops and receive a micro-credential in VR and conversational AI. Enhance your programming skills and stay ahead of the curve with the help of ChatGPT.
Frequently asked questions
What programming skills are required to attend this workshop?
What is the benefit of attending all three workshops and receiving a micro-credential?