E-meet Trenton Moss and hear his story behind the book 'Human Powered: Supercharge Your Digital Product Teams With Emotional Intelligence'
About this event
You'll have felt an instant connection with some colleagues when you first started working together. And with others, you may still be struggling to work with them after some time. The thing is, we're all different... but those differences aren't as varied as you might think.
In this masterclass, Trenton will walk you through the 4 different communication styles. You'll find out which is your most dominant one and therefore how you tend to communicate... and you'll also learn which ones your colleagues use, and how you should adapt your comms to them.
You have to take part in Trenton's sessions to believe just how high-energy and interactive remote workshops can be. Expect lots of group work, roleplays, live demos, interactive polls and group chat - all based on the challenges you face day-to-day. Strictly no lectures and no slides.
Zoom Link:
Use this link to enter the webinar on the day:
https://us02web.zoom.us/meeting/register/tZMsduqoqTksH9H2XdR1U5Wc7aFC0nJ9Ykhe
There is a max capacity of 100 people and it's first come, first served, because signups for online events is so unreliable 🤷
AGENDA
- Presentation of CPHUX and format
- UX Passion Talk by Trenton Moss
- Masterclass with Trenton Moss
ABOUT THE BOOK:
85% of job success comes from well‐developed people skills. The greater your skills in leadership, emotional intelligence and resilience, the more likely you are to succeed.
Human Powered will help you collaboratively solve problems, resolve conflict and inspire others. Get everyone doing this and you'll have high-performing teams.
This book will show you how to:
* Influence, persuade and show leadership
* Communicate in ways that enhance team performance
* Take responsibility for workplace relationships
* Develop EQ and people skills to transform performance
* Gain lifelong people skills that you can use for the rest of your career
Buy the book here:
https://www.humanpoweredbook.com
MEET UX PASSIONIST:
Trenton Moss
Founder & Head Coach at Team Sterka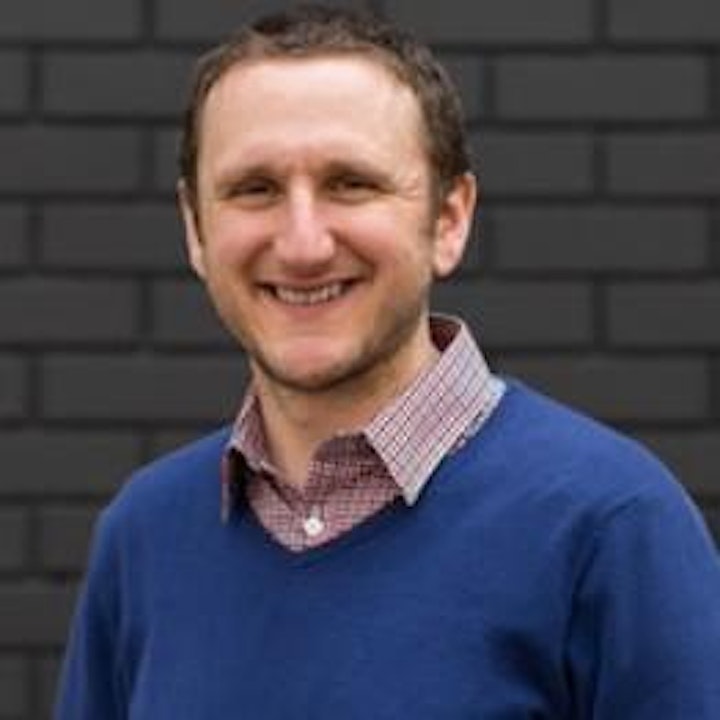 Trenton is a business leader, trainer and coach that inspires those around him to achieve more than they thought they could.
He's Founder and Head Coach at Team Sterka, a training and coaching business that creates high performing digital product teams. His book, Human Powered, was published in October 2021. One week later it became an Amazon bestseller.
Previously, he set up, scaled and then exited one of the UK's leading product design agencies. During his 15-year tenure as CEO, he trained, coached and worked with digital teams within some of the UK's leading brands.
LinkedIn: https://www.linkedin.com/in/trentonmoss
Twitter: https://twitter.com/trentonmoss100
----------
Want to join our exclusive member events?
We got you covered. We offer a membership plan that makes it super easy to become a part of the community and attend our exclusive events. You get free tickets to our member events, access to all our recordings of our past events, monthly portfolio feedback sessions and much more! 🎉
Visit https://www.cphux.com/membership/ to check out all the details.
----------
FAQs
Where will the webinar happen?
Find the event on Zoom
There is a max capacity of 100 people and it's first come, first served, because signups for online events is so unreliable 🤷
Can I get the recording/slides afterwards?
Yes, all of our members have access to our Webinar Library, which will be uploaded shortly after the event.
-------------
SOCIAL MEDIA PERMISSION:
By participating you automatically give CPHUX permission to record the webinar with the intention of using it for internal self-improvements and for all CPHUX Core Community Members.
-------------
CPHUX:
CPHUX is the largest UX Community in Copenhagen. We bridge the gap between UX Designers and businesses. Create transparency around UX and unite the amazing designers which are in our ecosystem. We support and embrace all UX initiatives, so feel free to reach out for future collaborations.