We want to unravel the power of involvement for leaders and organisations in a series of workshops sprinkled with games, guests, and Q&As.
About this event
We've decided to cut back on the presentations and really lean into the workshop format to give you the most engaging experience worth your while.
The themes vary but no matter what session you attend, you can be sure to learn about employee engagement, leadership development and actionable change.
If you are working in a large organisation with a focus on strategy, development, training, HR, communication or events our programme has something to offer you.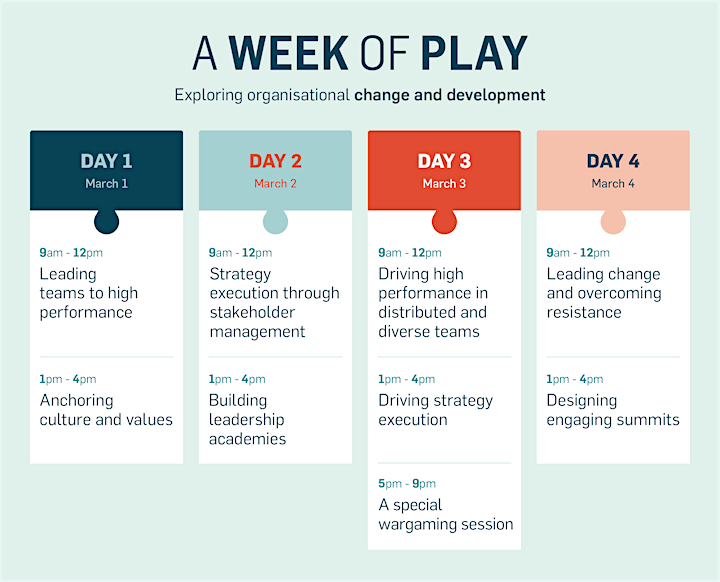 You can join one or more sessions, depending on your time and interests. Read more about each session and pick your favourites in the next step. Simply click the green register button. ---->
----------------------------------------------------------------------
Since we have a limited number of seats we kindly ask students, freelancers and self-employed to join us some other time and reserve the right to anul your tickets.
NB! If you are joining more than one session please note that you can copy your contact details in the dropdown menu and save some time.
And you will get your ticket(s) in an email, no need to log in.