E-meet Katie Swindler and hear her story behind the book 'Life and Death Design: What Life-Saving Technology Can Teach Everyday Designers'
About this event
Stress changes the human brain, enhancing some abilities and degrading others. In some of the most dangerous industries, creators of life-saving products have discovered how to leverage brain science and smart design to harness good instincts while reducing panic and aggression. They use human-centred design to help their users land aeroplanes, avoid car crashes, resuscitate heart attack victims, and escape burning buildings. Apply their techniques to your work in any field to create clear, intuitive experiences that effectively guide the behaviour of your users, no matter their state of mind.
ACCESS LINK:
Or join us through our Facebook Live stream here
https://www.facebook.com/CPHUXofficial/videos/
Use this zoom link to enter the webinar on the day:
https://us02web.zoom.us/meeting/register/tZItcuyuqDktG9ac81ZmJJ0SQOh20UDMVyP1
AGENDA
- Presentation of CPHUX and format
- UX Passion Talk by Katie Swindler
- Q&A with Katie Swindler
SLIDO:
You can use the app slido to ask and upvote questions for the speaker.
Go here: https://app.sli.do/event/uNCSNKsQYHexgi7VDKYpQZ
Or use the code 922939
ABOUT THE BOOK:
Emergencies—landing a malfunctioning plane, resuscitating a heart attack victim, or avoiding a head-on car crash—all require split-second decisions that can mean life or death. Fortunately, designers of life-saving products have leveraged research and brain science to help users reduce panic and harness their best instincts. Life and Death Design brings these techniques to everyday designers who want to help their users think clearly and act safely.
Buy the book here:
https://rosenfeldmedia.com/books/life-and-death-design/
Use Katie15 for 15% off
MEET UX PASSIONIST:
Katie Swindler
Innovation Design Strategist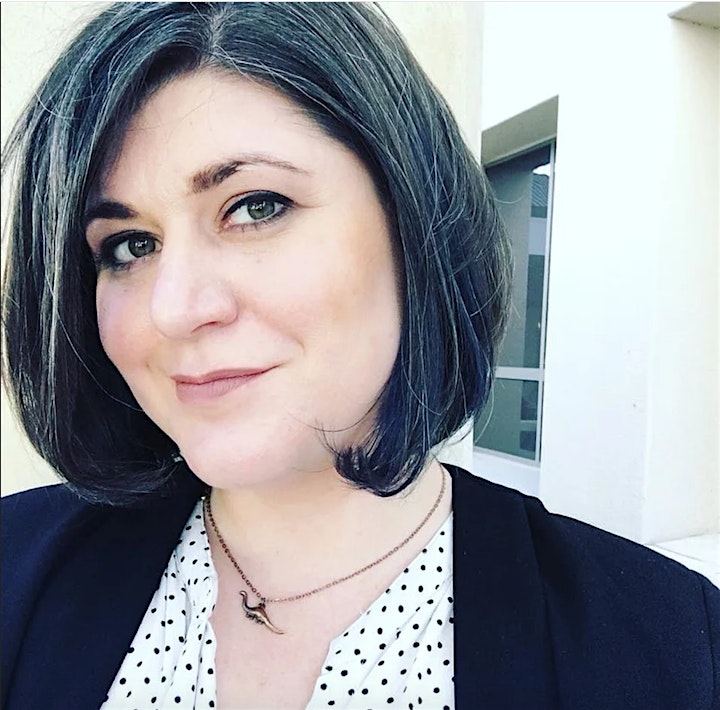 Katie is a user experience strategist who writes and speaks on topics related to human-centred design. Originally educated as a theatre director, she brings a unique perspective to digital work. She believes that if brands wish to truly connect with consumers they must combine emotion and utility, storytelling and technology to fulfil real human needs.
Katie leads the experience strategy for Allstate Insurance's consumer-facing websites. Prior to joining Allstate, Katie was a UX Director at FCB Chicago where she was the UX lead on the 2016 global redesign of JackDaniels.com as well as leading experience design for many other clients such as Cox Communications, Meow Mix, and Toyota Financial Services. Katie is an experienced presenter who has spoken on UX topics internationally and recently published the book Life and Death Design: What Life-Saving Technology Can Teach Everyday Designers with Rosenfeld Media.
Website: https://www.lifeanddeathdesign.com/
Website: http://www.katieswindler.com/
LinkedIn: https://www.linkedin.com/in/katieswindler/
Twitter: https://twitter.com/KatieSwindlerUX/
----------
Want to join our exclusive member events?
We got you covered. We offer a membership plan that makes it super easy to become a part of the community and attend our exclusive events. You get free tickets to our member events, access to all our recordings of our past events, monthly portfolio feedback sessions and much more! 🎉
Visit https://www.cphux.com/membership/ to check out all the details.
----------
FAQs
Where will the webinar happen?
Find the event on Zoom or on our Facebook Live Stream here https://www.facebook.com/CPHUXofficial/videos/
Can I get the recording/slides afterwards?
Yes, all of our members have access to our Webinar Library, which will be uploaded shortly after the event.
-------------
SOCIAL MEDIA PERMISSION:
By participating you automatically give CPHUX permission to record the webinar with the intention of using it for internal self-improvements and for all CPHUX Core Community Members.
-------------
CPHUX:
CPHUX is the largest UX Community in Copenhagen. We bridge the gap between UX Designers and businesses. Create transparency around UX and unite the amazing designers which are in our ecosystem. We support and embrace all UX initiatives, so feel free to reach out for future collaborations.