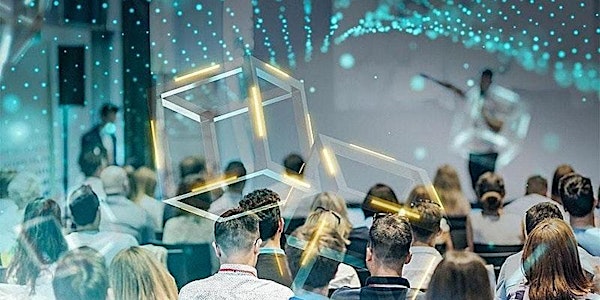 5th Nordic Blockchain Summit 2022
The theme of the 5th Nordic Blockchain Summit is Sustainable Decentralized Finance
When and where
Location
IT University of Copenhagen Rued Langgaards Vej 7 2300 København S Denmark
About this event
ABOUT THIS EVENT
Join us for the Fifth Nordic Blockchain Summit, where decision-makers and business leaders from different backgrounds and industries come together to explore the opportunities and challenges of blockchain and distributed ledger technology in the context of sustainability and decentralized finance (DeFi)-based business models. Sustainable DeFi does not only generate better and more sophisticated financial services in networked business models, but is doing so in an eco-friendly, and durable way. If you want to learn more about these topics, this is the right event for you.
PROGRAM
Presentation of the projects developed at the International Blockchain School 2022 organized by the European Blockchain Center, IT University of Copenhagen, University of Copenhagen, Copenhagen Business School, and University of the Faroe Islands.
Panel debate and presentations by speakers from top companies and organisations working in the blockchain field.
See the full program here.
LOCATION
IT University of Copenhagen, Rued Langgaards Vej 7, 2300 Copenhagen, Denmark
Information about nearby hotels and hostels: https://blockchainschool.eu/frequently-asked-questions/
CONTACT
If you have further questions, please contact our organizers: https://blockchainschool.eu/contact-us/
COVID-19 GUIDELINES
As the COVID-19 virus is of critical concern, it is important to read and follow the official guidelines at the IT University of Copenhagen.
Please visit the official IT University website for information: https://en.itu.dk/About-ITU/COVID-19-guidelines
TERMS OF PARTICIPATION
Please note that all work produced in the International Blockchain School is licensed under a Creative Commons Attribution 4.0 International License.
Participants in the International Blockchain School grant to winter school organizers and IT University of Copenhagen full rights to use their images resulting from the photography/video filming, and any reproductions or adaptations of the images for fundraising, publicity or other purposes to help achieve the group's aims. This might include (but is not limited to), the right to use them in their printed and online publicity, social media, press releases and funding applications.