5 Media x Fixing Fashion - Repair Workshop
5 Media and Fixing Fashion invite you to fall in love with your closet again!
When and where
Location
Dignita Hoftuin 18a Nieuwe Herengracht 1018 DP Amsterdam Netherlands
About this event
We invite you to join us on December 8, from 18:00 to 20:00, at Dignita Hoftuin for a workshop on how to repair garments in style.
Three expert repair artisans from the Fixing Fashion community will teach techniques to make the old new again. And we'll learn about how to keep the repair party going with free resources available via the Fixing Fashion community, including new tutorial videos and a map for finding community members to help.
Join us to learn how to:
Infuse your knits with extra cool and learn darning with Bronwen
Create denim art and learn Japanese sashiko stitching with Pey (SASHIKODENIM)
Turn woolen garments into new-old-favourites and learn woolfilling with Heleen
More details on the techniques are below.
A few notes:
Select a specific technique to learn, as there is limited space for each table.
Bring an item you want to repair or use the materials provided in the workshop. All materials for the repair technique will be provided.
There will be time to learn the basics of the technique and start the repair, but projects may have to be finished at home, depending on the size of the repair.
Each ticket includes snacks and one drink. Additional drinks will be available for purchase.
The entry fee will be donated.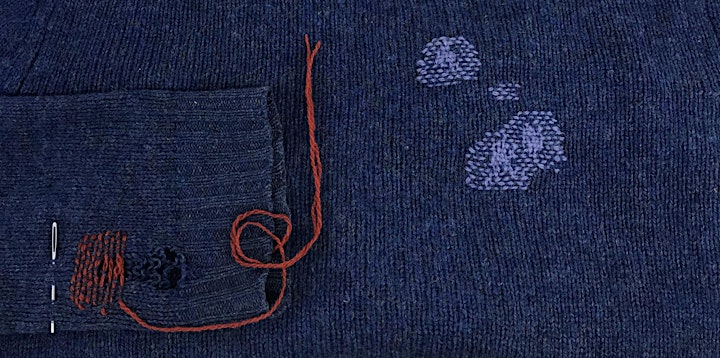 More about Bronwen & Darning:
Darning is an age-old method of interweaving yarn to repair holes. By using different colours, Bronwen reclaims this traditional technique and encourages people to revalue their garments and reflect on the stories and memories held in the material. Darning works on both knitted and woven materials, it is easiest to practice on thicker materials. Suggested items to bring for repair: sweaters, socks, blankets, and scarves but also possible on finer knits.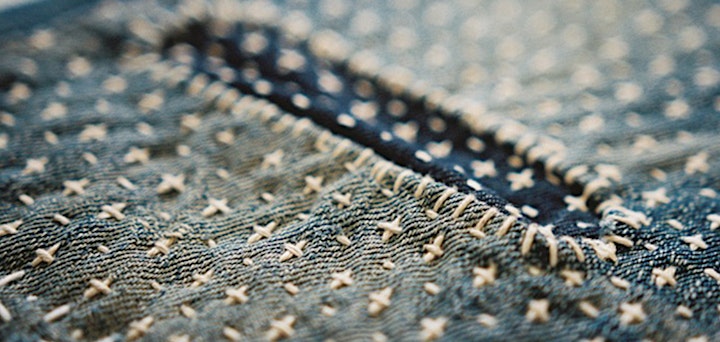 More about Pey & SASHIKODENIM:
Sashiko is an traditional Japanese embroidery style, originally used by the working class to repair garments. In recent times this high-contrast style has been applied to denim, and Pey turned a ripped knee in a favourite pair of jeans into the beginning of a career in denim art. This is a time-intensive style of repair, especially on larger items or areas of damage, so plan accordingly. Suggested items to bring for repair: jeans or darkly coloured cotton items with small tears or stains.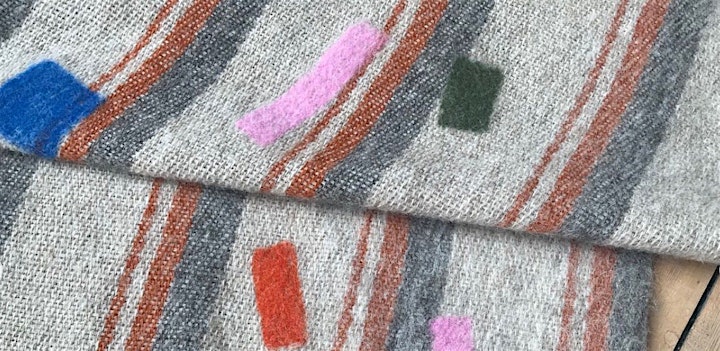 More about Heleen & Woolfilling:
Wool filling turns moth holes and stains into opportunities. Heleen invented this beginner-friendly method of repair that uses special wool and felting needles - pushing the needles through the wool and the garment binds the fibers together, making a felt patch on the item. Named one of the best inventions of 2010 by Time Magazine, wool filling was created to make clothing repair into a participatory, creative and sustainable practice. Suggested items to bring for repair: sweaters, thick socks, scarves - anything that is at least partially made of wool.
More about Dignita: Dignita Amsterdam is a social enterprise consisting of three restaurants in Amsterdam and one that is about to open in Den Haag, with an 'all day brunch' concept. Dignita Hoftuin, next to the Hermitage Museum, opened in 2017. Guests here can enjoy delicious brunch, cocktails and fresh juices while supporting Not For Sale Netherlands - 100% of the profit of the restaurant goes to the foundation. More info on www.wearenotforsale.nl