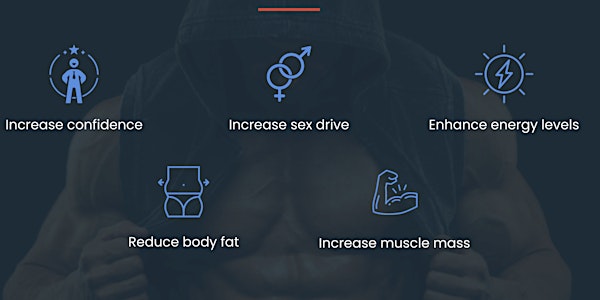 How To Skyrocket Your Testosterone Naturally In Just 30 Days
How To Skyrocket Your Testosterone Naturally In Just 30 Days. With Dr. Ulrik L. Hjerpsted and Lucas Aoun
When and where
Location
OsteoStrong 141 Østerbrogade 2100 København Denmark
About this event
Here's what you'll learn in this free in-person training:
How to hack your nutrition, sleep, exercise and environment to naturally boost your testosterone
The best secret weapons to increase testosterone that most men don't know about
Which supplements actually work and which supplements to AVOID at all costs
The most common testosterone blockers men are consuming everyday without even realising
How to improve your libido, fertility & erectile strength
ABOUT Lucas Aoun
Lucas is a naturopath, world-class health optimiser, researcher, author, podcaster and global content creator with a deep passion and understanding for all things human performance and wellness. As an ex-professional soccer player, he's always been interested in ways to improve recovery and performance on the soccer field. Having started experimenting with numerous biohacks, he knew that testosterone optimisation was having a huge effect on motivation, energy and drive. He has been featured on hundreds of podcasts including Ben Greenfield Fitness, Mark Bell's Power Project, Ben Pakulski Muscle Intelligence & many more. His mission is to help others feel better and perform at their peak in life by sharing unspoken information on various health topics that would greatly benefit mankind as a whole. Lucas helps equip people with the knowledge that they need to take their health into their own hands. His biggest passion is helping men achieve their highest testosterone levels.
ABOUT Ulrik L. Hjerpsted
Ulrik is one of the country's leading functional medicin doctors and specialist in vascular surgery. Ulrik has been working with functional medicine since 2011 and is motivated to prevent disease and to inspire people to take responsibility for their health. As a surgeon, Ulrik has seen thousands of cases that could have been prevented and believes that surgery is a last resort. Ulrik's mission is to bring preventive health and personalized medicine on the agenda.